by Nikki Lincoln
My favorite thing about wine tasting is the education that comes from trying something new or learning about what sets a wine maker apart. Each time I attend a wine event, I know that the breadth of my wine knowledge is continuing to grow. That's why when I heard about the SF Wine History tasting, I was quickly intrigued. Here was an opportunity to keep trying new wines while also learning about San Francisco's history with wine.
The presentations will cover a variety of topics from the history and nuances of wine production in SF to more basic knowledge about wine production. There's something for everyone no matter how advanced your background is.
I always appreciate a wine tasting that takes place in my backyard and I'm really excited to tie my tasting together with some San Francisco history so please join me this Thursday, August 1st at 6pm at Old Mint on Mission at 5th St. Tickets can be purchased ahead of time via Eventbrite. Many discounted tickets are still available making this a very affordable tasting event.
This is one of my favorite weeks of the summer and has become an annual ritual: Fly into Portland for a few days of work, hit the amazing Oregon Brewers Festival for a few hours, generic cialis then head north to McMinnville in Willamette Valley, Oregon for the incredible immersion into Pinot Noir at the International Pinot Noir Celebration, IPNC.
I start out every year at Counter Culture. an incredible food and wine event held every year at Anne Amie, where some of Portland's best eateries show their wares, paired with amazing wines. (Not just Pinot, a nice start.) There are also a slew of winemaker dinners available.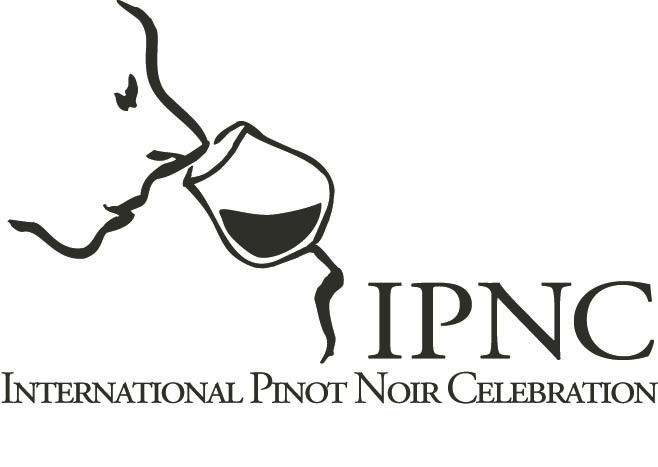 Friday and Saturday are then immersed in seminars, tastings, entertainment, and some of the best food I will eat all summer, surrounded by 70 Pinot Noir producers from all over the world, a healthy chunk from Burgundy.
It's with good reason the NY Times says "Nothing else is as well run and instructive" and Bon Appetit says "Unquestionably the best for lovers of Pinot Noir. I couldn't agree more.  The event is as attended by casual consumers as it is winemakers, and offers something for everyone. Counter Culture and Friday, Saturday are sold out, but you can still experience all 70 producers Sunday at the Passport to Pinot.
To celebrate and get things kicked off, I have organized a special virtual tasting of Willamette Valley Pinot Noir, on this weeks #Winechat, a popular weekly Twitter tasting.
Join me,  and guest Emily Richardson of Williamette Valley Wines Wednesday July 24th from 6-7 pm Pacific, as your hosts. Willamette Valley wineries Eyrie Vineyards, Sokol Blosser, R. Stuart, Montinore, and Elk Cove, will also be joining us.
Theme – IPNC and Willamette Vallley Pinot Noir
The #Winechat theme is timed to coincide with that Weekend's Friday-Sunday International Pinot Noir Celebration (IPNC. )
The theme is Pinot Noir, but if possible try and taste and share a bottle from the Willamette Valley of Oregon.
You may register online here: http://winechatipnc.eventbrite.com/
Tasting DUAL Hashtags
We ask that during the tasting, you use the #IPNC Hashtag in addition to #Winechat.
What is #WineChat
#Winechat is a chat on @Twitter, one occurs every Wednesday [except for holidays] night from 9-10pm EST and 6-7 PM PST.
Each week they discuss a different topic or talk with different guests. You don't have to be a total wine geek to join – you must just have a thirst to learn and chat about wine!
Read here to learn more about #Winechat and how to participate: http://cuveecorner.blogspot.com/p/winechat.html
About IPNC
The 27th Annual IPNC is a three-day event, famous around the globe, as a mecca for lovers of Pinot noir and northwest cuisine. During the weekend, world-renowned winemakers, northwest chefs, esteemed media, epicures and wine lovers will gather in McMinnville, Oregon, for three days of exploring Pinot noir, savoring unforgettable meals, and learning and celebrating with luminaries of the food and wine world.
Tickets to the Fri/Sat event are sold out, but space is available for the amazing Sunday final walk around tasting of global producers of Pinot Noir. Tickets and info here: http://www.ipnc.org/passport.php
Special Winery Guests
A special thanks to Willamette Valley wineries Eyrie Vineyards, Sokol Blosser, R. Stuart, Montinore, and Elk Cove, who will also be joining us and sharing their thoughts and experiences.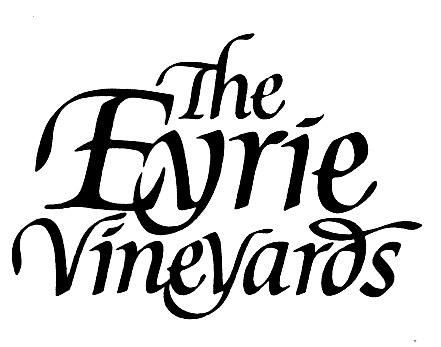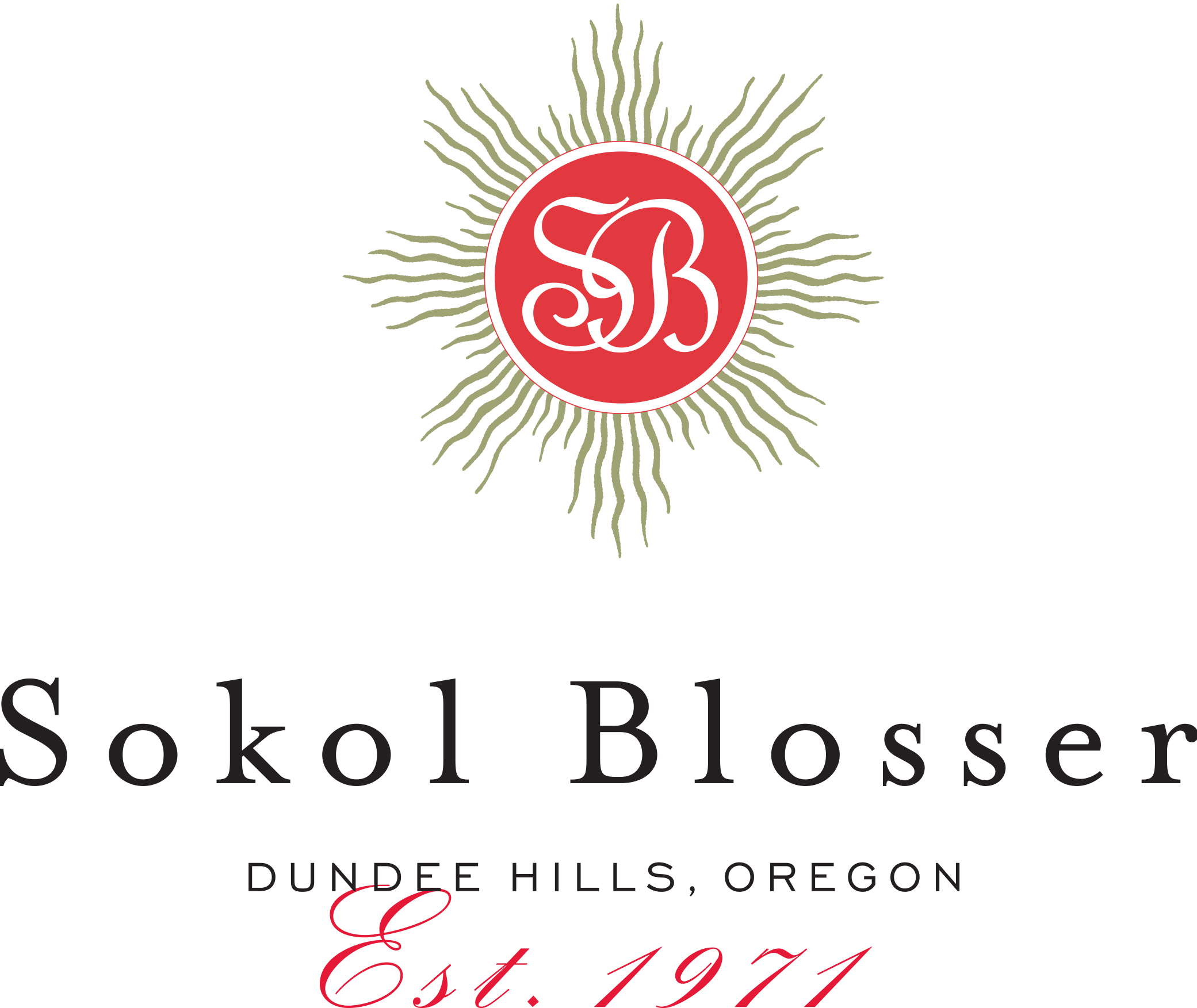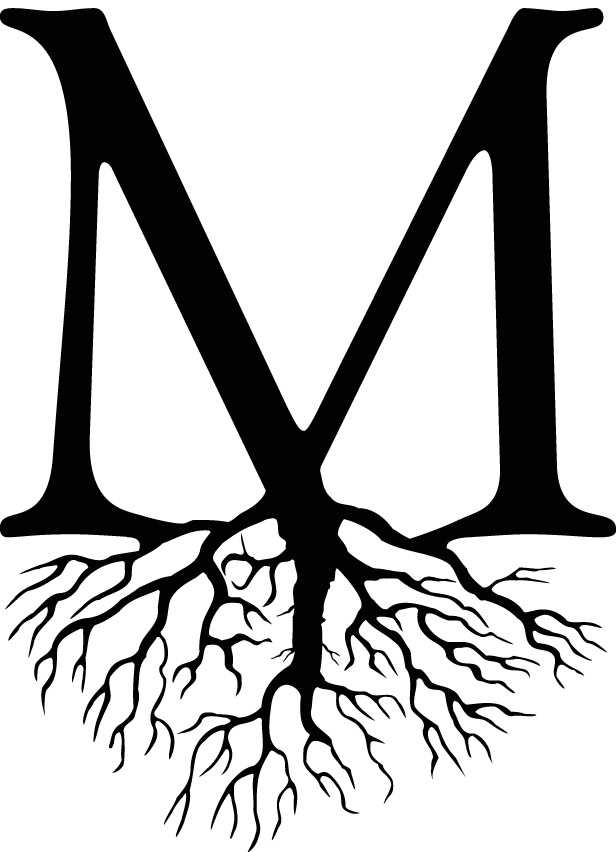 Summer is in full swing and Sheldon Wine, Krutz Family Cellars and Two Shepherds want to celebrate with a new release summer bash! (I don't publish events normally about just my own label, but since this is three, I hope readers don't mind.)
Details
Each winery will be releasing 1-2 new wines, including the much awaited Two Shepherds 2012 Grenache Blanc, the Krutz 2011 Martinelli Road Chardonnay 96 points, at the recent North Coast Challenge, and the highly acclaimned Sheldon Anderson Valley, 2011 Roma's Vineyard Pinot Noir, 94 points by Virginie Boone of Wine Enthusiast.
We will also be featuring a oysters, chocolatier, local artist, and a Bocce Tournament.  Read below for full details, it's a not to be missed party!
Ticket Details

The wineries have decided to truly celebrate to waive entry fees and make the event free! We'd greatly appreciate RVSPs as it helps with planning. RVSP at http://julyreleasebash.eventbrite.com/
The event is from 2-7 p.m. at Sheldon Winery, 1301 Cleveland Ave, Santa Rosa.
Your ticket includes a taste of the 6 releases from the 3 wineries. Normal tasting fees applie to full lineup of each winery.
Wine will also be available by the glass to consume with your game of Bocce, BBQ, Oysters etc!

New Releases:
Krutz Family Cellars:
2012 Inspiration Vineyard Chardonnay
2011 Martinelli Road Chardonnay. 96 Points at the recent North Coast Challenge
Sheldon Wines: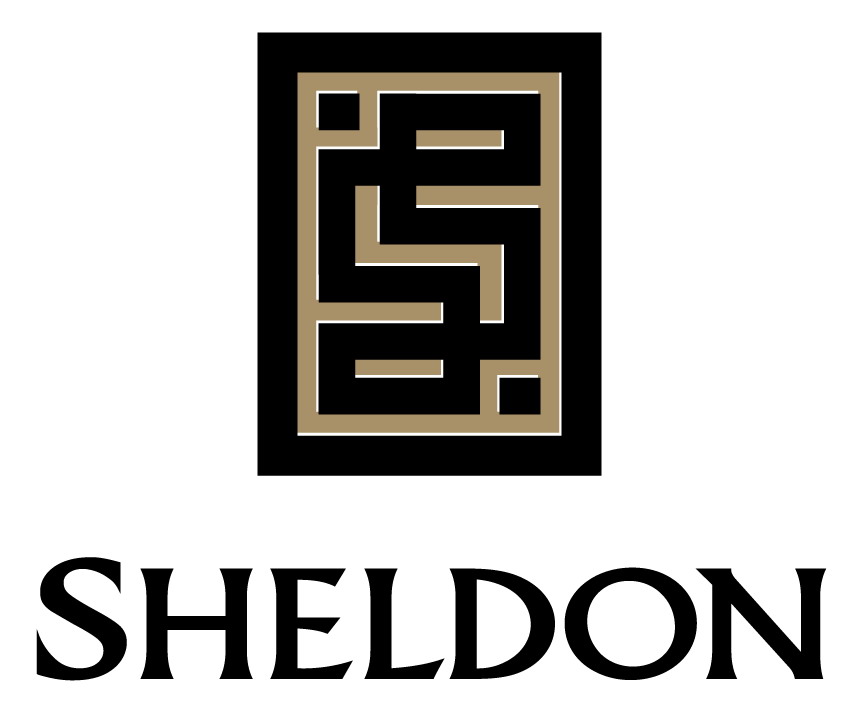 2012 Weatherly Rose'  – a special rose' of Graciano, an uncommon varietal!
2011 Roma's Vineyard Pinot Noir – 94 Points Wine Enthusiast
Two Shepherds:
2012 Grenache Blanc, Santa Ynez. Much anticipated, after the 2011 success
2011 Grenache Noir, Russian River Valley, Saralee's Vineyard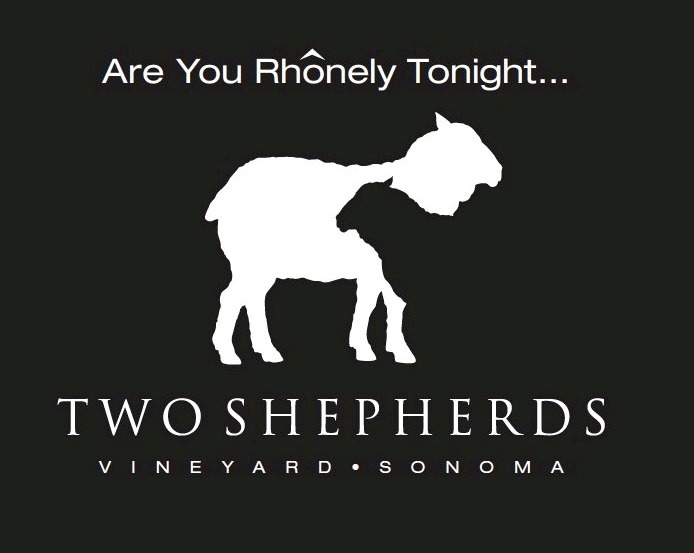 Oyster Bar!
While supplies last, Dylan will be shucking oysters to pair!
Food with Wine, Of Course!
The boys will be grilling a pork shoulder and smoked beans will be available.  Wine will be available by the glass, so after your tasting of the 6 releases, grab a glass of something tasting, and enjoy the summer bash!
Interact & Socialize With the Wineries & Wine Makers
Too often we end up behind the table the entire event, filling glasses and have 30 second engagements. This time we have vowed to try and stay away from that, and out with our friends and supporters, socializing, answering questions, and having fun, while our talented teams fill your glass!
Guest Artisans
While you sip wine, check out these other cool Sonoma wares:
Photography of Damon Mattson: Damon Mattson has been a photographer for more than 20 years and is a Sonoma County ARTrails artist. Damon attempts to create photographs that are so realistic that you feel as though you are standing in front of the actual place. t
Bert's Desserts - Wine truffles and more! Syrah, a Petite Sirah and a Viognier truffle, as well as  Chocolate and Raspberry Truffles, and Peanut Butter Cups. Bert's was a big hit at our last event, come see why!
Bocce Tournament

There is a Bocce' court in the back, we'll be hosting a tournament! Bring a team, or form one on the spot.
THE Party of the Summer
So: cialis online pharmacy thats 6 new wines, an onsite oysters, food, bocce tournament, wine by the glass, local artists, party with the winemakers, at one of the funnest tasting rooms in town...
You have heatstroke if you miss this! (and yes we have AC!.)
By Nikki Lincoln
Last year, two of my friends got married in a ceremony that was so unique, I buy levitra online would need a whole blog post just to write about it. The short version of the story is that there was a fancy maritime theme for the wedding and as such, we all dressed up accordingly. As part of my outfit, I wanted matching jewelry. I ended up finding a beautiful silver anchor necklace on Amazon for a reasonable price. I thought that I would only wear it for the wedding or similarly themed events, but I fell in love with it and wanted to wear it daily. However, my sensitive skin couldn't handle the metal in the chain and my neck would breakout whenever I wore it so I hung it on the necklace tree and stopped wearing it.
A few weeks ago, after a down trodden few months of applying to jobs with no luck, I decided to look through one of my Pinterest boards full of motivational quotes. One of them caught my eye – it was a little anchor and the words "Refuse to Sink" wrapped around it. I had pinned it back when I got the necklace and like most Pins, had forgotten about it. I went home and had a novel idea – I would put my anchor on a nicer chain from a necklace I didn't wear anymore. I put on my anchor again and was excited to tackle the challenges that laid before me.
The next day at work proved to be exceptionally challenging. A lot of the frustrations that I've had with my role (the ones that led me to seek employment elsewhere) had all converged to a point where I wasn't sure what to do. My job search up to that point had been fruitless and I couldn't afford to quit without something else lined up. I went back to my desk and then I thought about my anchor: "Refuse to sink, Nikki." I applied for four more jobs. By the end of the day, I had heard back from two of them and one job I had applied to weeks before. By the end of the week, I heard from the other two, passed a few case studies, and had several interviews. Not long after, I accepted an offer and had given my resignation notice at work. Within a few weeks, I was on a plane to visit friends on the first leg of my unemployment trip and was enjoying having time to read for leisure while mentally preparing for my new role.
It's funny how things come together exactly when you need them to sometimes. I like to think that the Universe took a look around and thought "Wow, let's throw you a bone." But I know that's not it – it's because I didn't give up. I didn't let the things that I was unhappy with beat me. I took all of my frustration at the things I could not change, and I changed them. I look at my life and it's surrounded with amazing friends and all of the amazing things I've been able to do through the blog and it was such a stark contrast to how I was spending 50 hours of my week that I knew I had to do something… and I've done it… and in a way that I am so happy about. My last job change was about getting out at all costs, but this time I knew I would have to make a change that would be fulfilling to me for a long time.
I am also hopeful that this new move will allow me a greater work life balance so that I can continue to juggle all of my wine adventures. It will be hard for me to write on the road but the wheels are always turning in this head of mine and I'm finding the words for a few posts I have in mind. With any big change, it is scary and exciting, but I am lucky in another way too – I know a lot of good wine that I can go home and open up to calm myself down and help me rally around the next challenge. All the pieces are coming together and I never gave up. I refused to sink.

Last weekend, I had a fun opportunity to attend a different kind of tasting event. My friend, Carter Raff of Raff Distillerie, offered me some of his trade tickets to the Craft Spirits Festival at Fort Mason and I accepted happily. I had a great time, and even though I have piles of tasting notes from wine events to write up, it seems like a fun aside to quickly share a very different kind of event with everyone.
To be honest, I was a little nervous about this event. I've been to enough beer and wine tastings to know how quickly they can go downhill and spirits seemed like they could lead to a quicker and steeper descent. However, the event was organized in such a smart way, it really wasn't a problem. The event was organized in such a way that the drinking was naturally broken up a bit.
Many of the booths offered tastings of cocktails as well as spirits. Choosing a cocktail over a spirit could help slow down the rate of drinking as you enjoyed the event. My personal strategy was to find a cocktail I really enjoyed and then focus on buying viagra only tasting that kind of spirit. Despite all of the options with this strategy, I mostly focused on whiskey and tequila tastings since they're my favorite liquors.
The carnival also had another way to slow down the inebriation process. True to its name, the carnival periodically had performances for the crowd to enjoy. There was everything from aerialists to dancers to a sword eater to a contortionist. The performances were all captivating and succeeded in pulling the crowds away from the tastings for a bit. I really loved this approach to managing the drinking. It gave some fun entertainment to those just looking to have a fun weekend and allowed the serious tasters to have more access to the booths.
While the whole day was very fun, the highlight for me was the Bulleit booth. I usually like to take advantage of these tastings and try smaller producers. However, I was drawn to the booth by a colorful character, Hollis Bulleit. The bourbon descendant had an array of Sharpie paint pens and had taken to decorating bottles. After a taste of the new Bulleit 10, I knew I had to get a bottle and there wasn't a chance I wasn't going to have her paint it. I'm so excited about my addition to the liquor cabinet… even if I have no plans of ever drinking it.
Of course, I also want to tip my hat to Carter Raff for inviting me to this fantastic event! His spirits are popping up all over the Bay Area and they are fantastic. I have never really been into Gin but I love Carter's and I recommend it for Gin lovers and skeptics alike. He also makes an Absinthe and has developed several cocktail recipes for his spirits.
All in all, I really enjoyed this event. I have been to a lot of tastings and this one really surprised me with its originality and management. I definitely look forward to attending this event in the future.
Several weeks ago, on behalf of the North Coast chapter of the Rhone Rangers, Quivira Winery and I hosted a rosé tasting featuring 12 rosés from North Coast producers. The event was a smash success with attendees with dozens of positive comments and feedback.
As part of the audience participation, attendees received a handout with details on each wine, and when they were done with their tasting submitted a ballot for their top two wines of the day. All wines were well represented and received multiple votes, by the winner, by a fair margin, was the Campovida Grenache rosé.  To celebrate their success, and a classic summer sipper, its featured as wine of the week.
About Campovida
Campovida is a family owned and operated certified organic farm and working vineyard. This unique place offers deep connections with nature, wine tasting, a professional culinary kitchen, a 10-room retreat center. It's a place where you can relax,enjoy and create your custom gatherings.
Several years ago Campovida embraced Rhone varieties, and under the watch of new winemaker Sebastian Donoso, formerly at Saracina, some amazing wine are being released. A winery and winemaker to watch.
Campovida also recently opened a new tasting room in Oakland, which I am eager to go visit. (Campovida Announces New Winemaker and Tasting Room)
Oakland Tasting Room: Address: 95 Linden St, Oakland, CA 94607 Phone:(707) 400-6300
Campovida Tasting Room: 13601 Old River Road, Hopland CA Phone: 707.400.6300
Wine of The Week: Campovida Grenache Rosé
To The Eye: The Campovida rosé is an immediate eye catcher. A brilliant, beautiful light orange hue of pink grapefruit skin
On The Nose: Expressive notes of tangerine, pink grapefruit, powdered sugar (not sweet though)
On the Palate:  Wonderful bright  but round fruit and citrus on  the front palate. Mid palate, mouth watering flavors of citrus. The finish is long, lingering with notes of spice and mouthwatering acidity and minerality.
I tasted both at room temperature, and proper chilled cellar temp, this wine exhibits no flaws or astringency, only great balance, the sign of a well made rosé. Rosé is actually one of the most difficult wines there is to vinify, with narrow margin for error, bravo to Sebastian for job well done.
A wine that will pair well with a wide array of summer dishes, from oysters to summer salads, and cialis order online grilled white meats and fishes.
Vineyard Info
Appellation: Mendocino County
Year planted: 2006
Elevation: 960 feet
Soil: Clay loam
Yield: 4 tons/acre
Wine Making Notes
Harvest date: October 20, 2012
Brix: 22.0
Fermentation: Crushed and cold soaked for 24 hours. Pressed and barrel
fermented in neutral French oak. No malolactic fermentation.
Aging: Aged in neutral French oak for four months with lees contact and stirred three times.
pH: 3.15
TA: 6.0 g/L
Alcohol: 13.5%
Cases produced: 134
Release date: April 2013
Related Articles
Rosé the Rhone Way – A Post in Pictures
Rosé the Rhone Way in Healdsburg June 1st with the Rhone Rangers
Tasting Notes: 2011 Curtis Heritage Rosé – Santa Barbara
A few weeks ago, William and the North Coast Rhone Rangers organized a beautiful Rosé tasting in the garden at Quivira Winery. Between the wonderful weather and the gorgeous bottles of Rosé, I ended up with a lot of really great pictures. I decided to just put them all up here and let the wine do most of the talking (with my own notes interspersed of course).
The pictures below represent just a few highlights from the tasting. The whole event was lovely and I look forward to adding some of these wonderful wines to my personal collection.
We started the day with the Broc Cellars Rosé. The blend is 50% Counoise and 50% Cinsault. It was a great refreshing way for us to start off the tasting. With clean, fresh, watermelon flavors it felt like a perfect start of summer wine. I personally am really excited about Broc Cellars – with a tasting room located in Berkeley, I know I will be stopping by before at least one Cal Football game this year.
The next Rosé was from Campovida. I had met the winemakers a few weeks earlier at the 7% Solution Tasting and was excited to get a chance to try their wine. Grenache Rosé is definitely something I've been enjoying a lot lately and this was no exception. To go from loving Grenache to discovering Grenache Blanc, it is only fitting that I've now progressed to Rosé and am growing quite passionate for it as well.  The Campovida was also selected by attendees as their favorite wine of the day, in a poll completed by attendees, by quite a margin, congrats!
My personal favorite of the day was the Front Porch Rosé being poured at the Idlewild table. As a blend of 70% Grenach and 30% Syrah, it has a lovely juicy flavor that was reminiscent of guava.
Of course, there were also some amazing Idlewild wines (which for some reason I didn't manage to get a picture of). The 2012 Vin Gris ($22, 70 case production) was an exceptionally light Syrah Rosé. With only 1.5 hours on the skins, it had delicate strawberry and crisp citrus tones.
The third wine at the table was another favorite – the Idlewild Grenache Gris ($28, 122 case production). With 3 days on skins and stems, it was darker in color than the Vin Gris. The wine had a beautiful nose and lovely cranberry flavors. I had tasted it a few weeks earlier and was happy to try it a second time and see that it was still as wonderful as I remembered.
The Mounts 100% Grenache Rosé caught my eye initially just with how light and peachy the color was (I told you the pictures did a lot of the talking here). With only 4 hours of skin contact and low sugar content, it had such a light and crisp grapefruit flavor. It was absolutely perfect on the sweltering Sonoma day.
It wouldn't be a complete review without mentioning the host winery's Rosé as well. This Rosé is a blend of 51% Grenache, 32% Syrah, and 17% Mourvedre. There was a lovely strawberry flavor that I very much enjoyed along with the bright pink color. The wine is also organic which I always support. In addition to the Rosé, I also picked up the Quivira 2011 Grenache. I had to contain myself from buying anymore and I'm sure next time I visit I will also be grabbing a few of their blends.
It wouldn't be a day of wine tasting without me hamming it up for a few photos as well. I was very enthusiastic that my dress matched many of the wines. I would love to say this was a happy accident but I noticed that most of my dresses had some wine spots on them and I figured in this case, no one would see if I spilled wine on myself. Ironically, since I took the precaution, I managed to refrain from my usual clumsy nature and keep all of my wine in the glass.
The commentary on the event would not be complete without mentioning the beautiful sustainable garden at Quivira. It was fun to explore and see just how many different types of produce were flourishing. I can hardly keep my key lime plant alive so I was definitely impressed. My friend, Natalie, really enjoyed exploring the gardens as well. I hear the raspberries are delicious…
After tasting a lot of lovely Rosé, we all went back to William's house for a wine filled homemade dinner that went way past sunset. It was a wonderful day and I'm looking forward to more of these smaller Rhone Ranger tasting events. At $15/ person, the Rosé tasting was a fun and inexpensive way to explore a very specific wine topic. Quivira was a perfect location for it and intimacy of the event really let me talk to the winemakers a little bit more. Thanks William for putting together such a beautiful tasting!
Related Posts
Rosé the Rhone Way in Healdsburg June 1st with the Rhone Rangers
Millennial Writer to Join Simple Hedonisms – Introducing Nikki Lincoln
Interview: Nikki Lincoln, Simple Hedonisms New Millennial Writer
By Nikki Lincoln
If you follow me or Simple Hedonisms on Twitter or Facebook, you may already know this, but I am honored to announce officially to the Simple Hedonisms readers that I have been selected by Wine Pleasures to be part of their Cava Blogger Team!
As you may have guessed by my post on South Africa, I love traveling as much as I love wine. I am very excited to be combining the two passions on a trip to the sparkling region of Spain. I've already popped a few bottles of Cava in the fridge and I'm looking forward to getting to know them more in the next few months as I prepare for this experience.
About the Trip
The program will be a week long experience visiting over 16 sparkling Cava wineries generic levitra canadian healthcare and immersing myself in the region. Cava is a region I'm not as familiar with and there is no better way to learn about somewhere new than to spend a week exploring it on your own. I'll also have the weekend following the trip to explore a little bit on my own. With great choices such as a day trip to Barcelona, a wine country bike tour, or a day tasting still wines – I don't know how I'm going to decide which activity to do!
What It Means to Me
As someone relatively new to the wine blogging world, I am so honored that the selection panel has invited me to join this tour. Since William asked me to join Simple Hedonisms, I have been working a lot on my wine education and taken every opportunity to continue to expand my palate and experience. I know this trip will allow me to do more of the same.
I am also very excited to spend some time with other wine bloggers. In the past couple of months, I have met a few others briefly so it will be very educational to spend a week engaging with my peers. Wine tasting is always more enjoyable with other and I know this group is bound to have a lot of insights.
I really cannot wait for this trip and I'm looking forward to find fun ways to share it with all of the Simple Hedonisms readers! The official Wine Pleasure announcement can be found here.
If anyone has been to Cava, I would love to hear about your experiences!
Related Articles
Millennial Writer to Join Simple Hedonisms – Introducing Nikki Lincoln
Interview: Nikki Lincoln, Simple Hedonisms New Millennial Writer
Simple Hedonisms heads to Spain on a 6 Day Media Tour of Rioja, Priorat and Ribera
Simple Hedonisms Sparkling Wine Highlights – Part 1: Imports
This Weekend,  June 8-9th,  the Russian River Valley Winegrowers hosts "PassPort to Pinot."
If you have been a Simple Hedonisms reader over the years,  you likely know two things:
(1) Pinot Noir was my 'first girl.' Russian River Valley Pinot was my epiphany varietal, 14 years  ago,  away from Napa big reds that started me rapidly on a path of other varieties, and  that the enlightenment that wine complexity can come through nuance, rather than oak and extraction.
(2) I fell in love with Russian River, so much so I moved here and bought a small farm.  These two points becoming defining moments in my life and the juxtaposition I am at now, including being a (very small) commercial vintner, specializing in Russian River.
I am excited to go taste this weekend, as warm up for next months off the charts Pinot Event: IPNC.
Passport to Pinot: Saturday & Sunday June 8-9, 2013
Join the amazing producers of the Russian River Valley at our annual Passport to Pinot weekend, where you can celebrate the allure of our Pinot Noir and escape into the rugged beauty of our valley. This world-class tasting experience will have you traveling through our vineyards and redwoods along the Russian River, discovering hidden gems – fresh, local food, hospitality like no other and exclusive experiences at participating wineries.
The Russian River Valley Passport to Pinot weekend offers ticket holders exclusive experiences throughout the weekend at participating wineries.
Pinot is the focus, but each winery will also be offering unique offerings, including:
Barrel tastings – get a glimpse of the 2012 vintage of Pinot Noir before it's bottled
Futures purchases – secure your supply of the wines you love in barrel
Library wines – discover the beauty of Pinot as it ages
Vertical tastings – compare the past, present and future of a specific vineyard
Amazing food pairings – with all the delicious local foods here in Russian River Valley, wine and food are a match made in heaven
Artist rx cialis demonstrations – from painters to potters to jewelers and beyond
Vineyard tours – get out in the vines and learn why we say great wine starts with the grapes
Entertainment – relax with a glass of wine while checking out some of our fantastic local musicians
And more!
Tickets are only $65 for the weekend, or $40 for Sunday. (Designated driver $20.) That's less than the cost of a few tasting room fees, and less expensive than Saturday night dinner.
Participating wineries include:
Ancient Oak Cellars – "Real Dirt. Real People. Real Wine." – Ancient Oak Cellars is a small family winery owned by Ken and Melissa Moholt-Siebert. The tasting room is conveniently located right in downtown Santa Rosa. Join us for a barrel tasting of the 2011 Estate Siebert Ranch Russian River Valley Pinot Noir paired with Bistro 29 French mushroom tartlets. Also showing 2011 RRV Chardonnay, 2010 RRV Pinot, 2010 RRV Zinfandel, and 2012 RRV Rose of Pinot. Live music both days. Artist demonstration on Sunday.
Balletto Vineyards & Winery – multiple barrels of Pinot  and small bites that compliment the wines. Picnic facilities.
Carrozzi Vineyard, Forchini Vineyard, St. Rose Winery/Nunes Vineyard, Terlato, Trione and Bucher Vineyards – six wineries, one stop! These wineries are joining together at Carrozzi Vineyard to pouring tastes of their Russian River Valley Pinot Noir. This intimate venue on a private estate will offer amazing wines with small bites and live music. A not-to-be-missed stop!
Christopher Creek Winery – enjoy amazing wines with passed appetizers while listening to live music. Picnic facilities.
Davis Family Vineyards – will showcase barrel samples of Piot Noir from 3 single vineyard designates. Zazu on the River will be open for the weekend. Guests are welcome to enjoy lunch and music in our organic garden lounge. No buses please.
DeLoach Vineyards – offering pizza from their wood fired oven along with barrel tasting and pre-release. Picnic facilities. No buses please.
Dutton Estate Winery – will be offering futures tastings of the 2012 Manzana Pinot Noir and the 2012 Dutton Palms Chardonnay. Picnic facilities.
Dutton-Goldfield Winery – Explore the current and future of Dutton-Goldfield's most coveted Pinots! They will be pouring their current releases, previewing upcoming releases, and comparing these to barrel samples of the 2012 vintage. Enjoy the 2011 & 2012 Emerald Ridge Vineyard Pinot and Freestone Hill Vineyard Pinot.
Emeritus Vineyards – Enjoy barrel tasting, special selections of Estate Pinots from Hallberg Ranch and tours of the vineyard and winery. Special tasting of the 2012 RRV Ruby Ruby Estate Pinot Saignee. Plus a preview of the 2011 Hallberg Ranch to compare with the 2010 and 2012. Picnic facilities. No buses please.
HANNA Winery – Visit HANNA Winery and enjoy some wines grown on our Russian River Valley Ranches. Come taste our signature 2011 Russian River Valley Pinot along with our 2011 Sauvignon Blanc. Enjoy the handcrafted, specialty balsamic vinegars and olive oils of Sonoma County's own "Distinctive Tastes." All of this paired with gourmet focaccia bread from Cousteaux French Bakery.
HKG Estate Wines – Hop Kiln Vineyards – HKG Estate Winery at Hop Kiln Vineyards will provide guests with an incredible amuse bouche consisting of fresh local salmon tartar highlighted by capers, fresh onions and a drizzle of lemon aioli, plus barrel tastings of the 2012 Twin Corners Pinot Noir and the 2012 North Bridge Pinot Noir.
Hartford Family Winery – We invite you to join us at Hartford Family Winery to enjoy the beauty of Pinot Noir!  Hidden in the majestic Redwoods just a mile from the Russian River, our lively event weekend offers the rare opportunity to sample wines from barrel with Winemaker Jeff Stewart – this only happens once a year!  Several single-vineyard, highly-acclaimed Pinots from our 2009 & 2010 vintages will be featured as well, with a menu to pair prepared by Preferred Sonoma Caterers.  Paintings by local artist Carole Watanabe and live music all weekend — performances by guitarist/vocalist David Luning (Saturday, 12-3 PM) and pianist/vocalist Gentry Bronson (Sunday, 12-3 PM).  Cheers!
Harvest Moon Estate & Winery – Wine club discounts, full tasting flight. Picnic facilities. No buses please.
Hook & Ladder Winery – Join Hook & Ladder for barrel samples of 2012 "Third Alarm" Pinot Noir, and tastings of other Russian River Valley Pinots all paired with delicious chocolates! Picnic facilities.
Inman Family Wines – Join us for a special library tasting of our OGV Estate Pinot Noir, plus current releases of Pinot Noir and Chardonnay. A caricature artist will also be on-site, doing illustrations for our guests. Case discounts available. No buses, please.
John Tyler Wines/Bacigalupi Vineyards – Join us for a sneak peak of our new brand. We will be selling futures and barrel sampling the 2012 Bacigalupi Pinot Noir. We will also be pouring out of the library a three year vertical of Pinot Noir by John Tyler. Sample the original wine & cheese pairing  chocolates by Truffle Gateau and delicious locally produced mustards by Foxtail Farms. Vineyard tours will be hosted throughout the day. Come see what's happening in the Russian River Valley!

Joseph Swan Vineyard - Joseph Swan will be offering a tasting of various clones and vineyard blocks to show that despite how beautiful the individual components can be, they each can contribute to a more complex and intriguing vineyard bottling. They will also be offering futures, including a limited edition 6 pack of Saralee's Vineyard – 5 different clones, plus the finished blend!
La Crema – La Crema will be offering guests a taste from 2 potential "Nine Barrel" Pinot Noir barrels and letting them vote for their favorite! A food pairing with their Russian River Valley Pinot will be provided as well.
Lauterbach Cellars – several older vintages at a 40% discount. All wines (excluding library wines) will have some type of discount. Futures available as well. Picnic facilities. No buses please.
Longboard Vineyards – Visit us at the Surf Lounge to taste the 2011 Russian River Pinot Noir and from the barrel the 2012 Rochioli Vineyard Pinot Noir (futures sales at special event pricing). During the evening of 6/8, we will be hosting a four-course winemaker dinner in our barrel room for event participants. For dinner reservations contact info@longboardvineyards.com. No buses please.
Lost Canyon Winery – Offering event weekend discounts and futures purchases. Will showcase 2010 Morelli Lane Pinot and Saralee's Pinot. No buses please.
Martinelli Winery – offering a complimentary tasting of several Russian River Valley designate Pinot Noirs. Each will be paired with a local artisan crafted cheese. Picnic facilities. No buses please.
Matrix Winery – offering futures on their 2012 Pinot Noirs, case discounts on current vintages for Passport ticket holders. There will also be discounts for Wine Club members as well as free shipping for those joining the Wine Club during Passport weekend.
Mueller Winery – guests will be able to taste their full lineup of Pinots. Current releases, new releases and pre-releases – all small production wines from the luscious Russian River Valley. Will also offer tastes of their Russian River Valley Chardonnay and Zinfandel. No buses please.
Russian Hill Estate Winery – enjoy great deals on Pinot Noir half bottles and special pricing on current release Pinots. Picnic facilities. No buses please.
Russian River Vineyards – Russian River Vineyards is offering taasting of 2010 Estate Pinot Noir and wood fired pizza, with live music from 1 pm to 4 pm on Saturday.
Siduri & Novy Family Wines – Siduri and Novy Family wines will offer special "futures" pricing on wines tasted from barrel, as well as special discount pricing on many of our current release Siduri Pinot Noirs from Russian River, Sonoma Coast, Santa Lucia Highlands, and Willamette Valley. We will also be pouring several of our Novy Family wines, including Sauvignon Blanc, Chardonnay, Syrah, and Zinfandel. Local Artisan cheese, crackers, and dried fruit will be provided.
Sonoma-Cutrer Vineyards – Guests visiting Sonoma-Cutrer Vineyards will be transported to the private Pinot barn at the back of our 400 acres which is not normally open to the public. While there, they may barrel taste both of the small lot, single vineyard Pinot Noirs that are only offered direct from the winery as well as enjoy a savory treat from Chloe's French Bakery. No Buses please.
Thomas George Estates – Make Thomas George Estates your mid-day stop to cool off in our Cave!  From 11-4PM, enjoy Rose' of Pinot, 2012 barrel samples of Starr Ridge & Cresta Ridge Pinot Noir, followed by live music (1-4 PM) and appetizers!  For Passport Participants only – receive 20% off 6 bottles or more.
Valdez Winery - Join famed vineyard manager Ulises Valdez and family for a sampling of the 2012 Ulises Valdez Vineyards Pinot Noir from barrel at their new downtown Healdsburg tasting room. In addition, 3 consecutive vintages of bottled Valdez Pinot Noir will be available for tasting.
Related Articles
IPNC Weekend and Walkabout Tasting – Burgundy Comes to You In Oregon
Tasting Notes: 2010 Dutton-Goldfield Pinot Noir Azaya Ranch, Marin County
Wine Of The Week: 2011 Cartograph Pinot Noir Rosé (Sat. June 26th Release Party!)
Wine Of The Week: 2010 Dutton-Goldfield Pinot Noir Dutton Ranch, Russian River Valley
Last Minute Gift Suggestions for Wine Lovers
By Nikki Lincoln
As some of you may know, this week started off with a big event in San Francisco known as Bay to Breakers. I enthusiastically participated and after all was said and done, I was looking forward to taking a little break from drinking so no wine was cracked open for a couple of days. However, that didn't last long and by Tuesday I was back on the wine grind.
RN74
Tuesday I'd finally felt recovered from Bay to Breakers and decided to go to Happy Hour with a couple of work friends. My only requirement was that the place have wine so I was happy when RN74 was thrown out as an option.
My coworker and I were in a particularly silly mood and after spending zithromax overnight the whole walk laughing and joking around, I decided it would be nice to cool down with a crisp white. Ideally, when I want something cool and refreshing, Sauvignon Blanc is my go to so I was happy to see one on the menu, and extra excited that it was from the Loire Valley after having read about it earlier in the day. The wine was very light and refreshing with mild flavor and acid.
For my second glass, I decided to go for a Grenache from Southern Rhone. My friends all decided to follow suit and it was fun to see that they all trusted my judgement. This wine was big and fun with an earthiness to it. We enjoyed it so much that we decided to get a second glass. If drinking this wine at home though, I think it would do a little better having some time to breath in a decanter or passed through an aerator.
After the three glasses of wine, we were all in fine spirits and despite one friend having tickets to the Giants game (now close to being over), we decided to try one more wine. I thought it would be fun to try something I wasn't familiar with at all and went with the Louis Antoine Pais from Chile. The bartender then proceeded to explain the wine to me and warn that I shouldn't be shocked by the hint of bubbles since this wine was a little "gassy." Needless to say, my coworker erupted in a fit of giggles over this. I really enjoyed the wine and I love a bit of effervescence in a wine, especially when it unexpectedly comes from a red. Next time I come back to RN74, this is going to be the first wine I order so I can get a better idea of the taste.
All in all, it was a very fun happy hour both in company and location. I  love when a bar has a great selection of wine by the glass since it let's me try more wines that I might not normally have access to. It's also fun to share my interest with my friends, as well as a bunch of laughs. I did feel bad about my friend missing the Giants game though so I promised next time we'll go somewhere that he can at least watch it.
SAUVIGNON BLANC, JEAN-CLAUDE ROUX QUINCY, LOIRE VALLEY, FRANCE 2011 $12/glass
GRENACHE, PIAUGIER GIGONDAS, SOUTHERN RHONE, FRANCE 2010 $16/glass
PAIS, LOUIS ANTOINE LUYT QUENEHUAO, MAULE VALLEY, CHILE 2011 $12/glass
Macallan Finest Cut Event
A couple of months ago some friends and I went to a Macallan tasting event. I'm sure you've heard of these – they put you in a big pretty room, give you a free cocktail and then some samples while an MC shows you a video and explains why the scotch is superior to others. Basically, they're a really fun time to try a new spirit with your pals. So a couple of weeks ago when I got an email about another Macallan tasting event, I was caught off guard. Hadn't I JUST gone to one of these? However, upon opening it, I was pleased to find out that this was a smaller scale event at a local whiskey restaurant, Nihon. I enthusiastically signed up and invited a friend who went with me to the big event.
This event baffled me in the best way possible. Having been to plenty of events where the idea is to sell you on something, it was oddly refreshing to show up in a room, be handed two tasting coupons, and be told to sit anywhere and enjoy the free (very fancy) sushi. The only announcement that was made was to let everyone know that it was actually a charity event for the World Children's Initiative and that they were making a donation on behalf of all of the attendees. Well played, Macallan, well played. In addition to having great scotch (and an ice ball machine), you also have a place in my heart for just being really, really good people.
2010 Coppola Diamond Cabernet Sauvignon
After the Macallan event, we decided to go back to my apartment for some wine and GeoGuessr (the most addicting game on the Internet, I'm sorry). I was feeling a big red so I decided to open up the 2010 Coppola Diamond Cabernet Sauvignon. This actually ended up being surprisingly light for a Cab. I picked out some blackberry tones and felt that it was the kind of red that would be very enjoyable to drink in the summer. That particular note in red wine is nice in that blackberries aren't known for having an overwhelming flavor and likewise, this was a gentler red. I could imagine being able to enjoy it even on a warm day.
Price: $18
2011 Mirassou Cabernet Sauvignon
We decided to end the night with one more wine. This time I decided to open a wine I had received as a sample. The 2011 Mirassou Cabernet Sauvignon was much more robust than the previous Cab. The flavor was fruity and had more black currant tones than blackberry. The slight jamminess of the wine was a noticeable contrast compared to the Coppola Cabernet.
Price: $12
2011 Coppola Director's Cut Chardonnay
The next day brought us to Chardonnay Day and the arrival of Momma Lincoln. Lucky for me, this was a fortuitous coincidence as my mother loves Chardonnay. I decided to pop a bottle of 2011 Coppola Director's Cut Chardonnay in fridge as I waited for her much delayed flight to arrive. She was very happy to arrive at my apartment and be immediately treated to a glass of her favorite kind of wine.
The wine was very light with an almost floral nose that I presume to be the presence of the cloves that the tasting notes suggest. I hadn't had a Chardonnay in a while and had forgotten how different the acidity is than a Sauvignon Blanc or the other whites I'd had recently. It was interesting to think about those differences more and figuring out my preferences. More importantly though – Mom liked it.
Price: $21
2011 Pueblo Del Sol Sauvignon Blanc
For the rest of Mom's visit, I wasn't actively keeping track of the drinks we had because I just wanted to enjoy spending time with her. However, Saturday night, after spending the day rearranging my apartment and setting up some much needed wine racks, she picked out a bottle of Sauvignon Blanc she wanted to try. As it was a sample that I was given, I told her I should probably take notes on it… and I'm so glad I did.
This wine was exactly what I look for in a Sauvignon Blanc. It was very dry and acidic with a crisp apple flavor. I really enjoyed this wine and I am definitely going to find where I can buy a few bottles because this would be perfect for a picnic on one of those rare warm SF days or with some oysters.
Price: ~$11
Last week was a pretty busy drinking week for me so now that Momma Lincoln has left, I've decided to take a few days off from the vino. My big drinking this week will be at a couple more specific tastings so no wines of the week next week, but I'll try to post something regardless.