by Nikki Lincoln
I had a very crazy November and although I didn't have time to write, I definitely made sure to taste lots of amazing wines. I hadn't realized just how many of the wines I had last month were truly spectacular until I had to back up all of my pictures on the eve of getting a new cell phone. I had to make sure all of my tasting notes were saved somewhere in case they didn't transfer to the new phone and in the process I realized that I better get writing so I can share all of these things with you!
Once I got everything down, I realized it would be better for me to split this post into two so you can look forward to the second half next week!
Kivelstadt 2011 Father's Watch Red Blend
I tried my first Kivelstadt wine a few months ago at Hotel Biron. It was an amazing Rose of Mouvedre and I was excited to see that the winery made several other Rhone varietals. I was able to get some samples and was very excited to start trying them. The first of the bunch was the Father's Watch Red Blend, a blend of Syrah, Carignan, Mouvedre, and Grenache. The wine had lovely pomegranate, earth, and leather flavors. It had a great balance of all of the varietals (which are some of my favorites on their own as well). The wine was quite light for a predominantly Syrah blend and was very enjoyable both on its own and with food. The Kivelstadt wines continue to impress me and I'm excited to crack into more of the samples.
Price: $26
Alamos 2012 Torrontes
 
The Alamos Torrontes is another wine I received as a sample. I had been very impressed with the Malbec when I had tried it a few months ago and was looking forward to trying more of their Argentinian style wines. When I decided to have a creamy soup for dinner one night, I knew I wanted to grab a bright, acidic wine to help cut the heaviness of the dish. The pear and green apple of this wine really had the crisp flavor that I was looking for and it paired wonderfully with what would have otherwise been a very heavy dinner.
Price: $13
Fenestra 2012 Alvarelhão
I came across Fenestra at the TAPAS Tempranillo tasting and was happy to see that their wines included many Portuguese varietals in addition to Tempranillo. I had never heard of Alvarelhão and fell in love with it as soon as I tasted it. I bought a few bottles and after looking up their wines for this post, am really happy that I did. It seems as though they do not always sell the wine. If you happen across it, I would strongly suggest buying some.
The wine has a beautiful ruby color with tastes of blueberry, raspberry, plum, and cherry. The flavor intensifies with each taste, and truly is an amazing wine. I would really like to get out to Livermore and track down a few more bottles of this interesting varietal.
Price: $19.50
William Hill 2010 Napa Valley Cabernet Sauvignon
I'm a sucker for traditions, no matter how small they might be. The rule is, if you've done it twice, it's a tradition. One of my most persistent traditions is watching V for Vendetta every November 5th. Sometimes the date sneaks up on me and I have to push the movie back a day or two but luckily there are usually plenty of Facebook reminders to make sure I don't miss it all together.
I decided to pair this bold movie with an equally robust wine and went with a sample of the William Hill Cabernet Sauvignon. The wine had a bright red fruit flavor with dark cherry and blackberry as well. I also picked up a lot of the oak flavor from the barrel which added a nice spice touch. The wine felt very appropriate for fall and was perfect for my movie watching.
Price: $40
Yes, I said rosé for Thanksgiving. Color me pink.
One of the most joyous, fairly rapid transitions I have observed in wine consumer habits the last ten years, is the adoption of rosé by as a serious wine – and for this I am truly thankful.
While the accident that a big winery had many years ago helped save many acres of old Zinfandel vines, it set palates and impressions back by a decade, equating rosé as a 'blush' a pink sugary wine. (You can observe me visibly twitch when I hear someone use the word blush.)
The American wine consumer has finally awoken to what Europeans have known for decades, a well made rosé is as valid a wine as a well made white or red, and as enjoyable.
Rosé – Not Just For Summer Picnics
While it's true, nothing is more refreshing and delightful than a glass of rosé in the spring and summer, on a picnic blanket or your front porch, rosé is still cornered as a summer wine, a phenomenon I disagree with quite strongly.  On a wine trip to France two winters ago, I was surprised and pleased to see many cafes had as many if not more rosé by the glass than whites – in January. I also observed, with great interest when a group of winemakers having lunch, again in January, shared a bottle of rosé amongst themselves.
Real men drink Pink.
This belief is also reinforced by a fear many wineries hold of having any rosé left in inventory by July. I watch with some chagrin each year as some of the very best rosé made in California are released en masse early in the year, much sent through distribution, and are sold out sometimes in weeks. Selling wine through distribution means its been generally sold at 50% discount, when instead some of that inventory could have been maintained to sell direct to consumer at a much better margin, and lasted longer. Of course there is always the balancing act  for a small winery and cash flow.
Also to note, some rosé actually improves with a bit of bottle age. While the general philosophy of Rosé is best drunk bright and fresh, some of the best rosé and my personal favorites, I often cellar for 3-6 months, in some cases longer. In fact its my observation that many wonderful rosé are released too early, too soon after bottling and are sometimes spritzy, show notes of sulfur and are a bit disjointed. I am an acid hound when it comes to wine, but many of these well made rosé also show better after a few months (or more) to let the acid soften a touch, and the flavor profile integrate. Rosé is no different than other wines, it is alive and develops in the bottle.
That said, after the last few years of buying, drinking and cellaring literally hundreds of bottles, most rosé should be drunk by the time new releases are rolling out – Easter is an excellent time to clean out that previous vintage. There are of course, exceptions to every rule – the wonderful Rosé from Bandol are generally considered best if left to sit at least one year, if not longer.
Without Further Adieu – Four Top Picks For Your Holiday Meal
I have written about rosé as a great wine for holiday meals before, and stand by it. Whether it's as an aperitif, with salads, or if you do as I often and have 3 wines open at once to experiment with all the foods, a snappy rosé holds its own for smiles and cheer as much as a bottle of sparkling.
I have tasted through many dozens of rosé this summer, domestic and imported. Below are four that were all in my top ten, and more importantly, you can go grab a bottle this week. (I find it annoying to see articles coming out right now recommending buying wines that haven't been available for months.)  I have many other favorites from this vintage as well (Broc, Arnot Roberts, Sheldon, Mathiasson, to name a few) but most of these are long sold out.
Three of these selections are mostly sold direct and each has a small quantity left to purchase, if you don't wait too long. The fourth can usually be found in better wine shops.
No scores this time sorry, but all of these are 90+, for those of you who like ratings. I voted for them with my credit card.
1. Mounts Family Winery – Rosé of Grenache
I am a long time fan of Mounts, and have watched with great pleasure as their Rhone program and wine making philosophies continue to evolve.  I was a big fan of their 2010 rosé, was sad when they didn't release one in 2011, and fell in love with the 2012, and have a few bottles I am hoarding.
Consumers apparently agree, as this was the #2 Consumer Vote at the Rhone Rosé tasting I organized this June, where 100 consumers tasted and ranked their top choices.
Grenache is widely used for rosé in France, but can sometimes be a challenge in California. There is a fear of picking too early and having a vegetal element, but bleeding off juice as a saignée, when Grenache is commonly picked for reds at high ripeness levels, can sometimes push alcohol up, where rosé is generally intended as a modest alcohol wine.
The Mounts Rosé of Grenache was picked just for rosé from their estate vineyard, at 22 Brix,  left on the skins for 4 hours, fermented in neutral barrel, and bottled in April.  The color is a very light, vibrant pink, with bright red cherry and strawberry notes, and mouth watering lingering acidity.  It's a ridiculous steal at $16 – less than ten cases left, available at the winery only. (Or of course to ship.)  82 cases made. Open this Saturday from 12-4, I will be there!
Mounts is also including shipping on 6+ bottles until Dec 31st.
707-292-8148 or email at info@mountswinery.com
2. Campovida Rosé of Grenache
The arrival of winemaker Sebastian Donoso has transformed Campovida into a winery to watch and a new favorite of mine. Sebastian, and owners Gary and Anna, are passionate, focused, energetic people who are a delight to visit, and with wonderful small lot wines.
Their 2012 Rosé of Grenache  was the #1 Consumer choice at the Rhone Rosé tasting and was simply stunning.
Vibrant, taut, fresh, lip smacking.  The grapes were destemmed  and crushed into macrobins, then cold soaked for 24 hourrs followed by pressing off the skins. Fermented in neutral oak barrels with no malolactic fermentation. Aged in barrel for four months with lees contact and stirred three times, released in April 2013. It's a little more pricey for a rosé at $34, but it's a serious wine and worth every penny.  134 cases made.
There are only a few cases left, held mostly in reserve for a December winemakers dinner, but if you go into their Hopland or new Oakland tasting room and tell them you read about it here and they'll part with a bottle. I highly encourage you to taste the whole lineup.
Hopland: 13601 Old River Road, Hopland CA  Phone: 707.400.6300  Email: info@campovida.com
Oakland: 95 Linden St. (at W Embarcadero) Oakland, CA 94607  (707) 744-8797
(p.s. stay tuned in Jan/Feb I will organize a North Coast Rhone Rangers tasting in the Oakland tasting room.)
3. Cartograph Rosé of Pinot Noir
I have come to appreciate how difficult a good rosé can be to make after a few attempts myself, but my summer of 2012 'call for Rosé' tasting where I tasted 60+ rosé over a few weeks, made me especially appreciative of how challenging Rosé of Pinot Noir appears to be, based on tasting results. It's also gutsy to take grapes that cost $4k+ a ton, and make them into an under $30 bottle of wine.
Alan Baker's 2011 rosé was wonderful, but is trumped by the 2012. Fortunately for consumers, there is some of the 2012 left, only because they had no tasting room all summer, while they were constructing their gorgeous new one,  just recently open to the public.
The 2012 is from the Leonardo Julio Vineyard,  in the north end of the Russian River Valley. Picked on Sept 9th, with ~3 hours of skin contact, with a slow ferment over 42 days in stainless steel, and 4 months aging in stainless barrels.  Bottled in February, this gorgeous Rosé of Pinot Noir is a steal at $21, only 80 cases made.
The rosé is a very pale pink, an incredibly refreshing array of bright red fruit, fresh strawberry, citrus, mouthwatering acidity and a hint of minerality, that likely has continued to develop since I last tasted it.
If you live near Healdsburg, venture into their newly opened tasting room at 340 Center St, right next to Zin Restaurant in downtown Healdsburg.  Don't forget to try the amazing Russian River Gewurztraminer, and array of Pinot Noirs as well. I'll be there on Friday stocking up. (p.s. watch for the return (one time only) of the now retired widely popular "Sonoma Wine Meetup" here in January.)
http://www.cartographwines.com (707) 433-8270
4. Bonny Doon Vineyard 2012 Vin Gris
I have raved every year about Bonny Doon's Vin Gris (rosé.) This year I am kicking myself for not ordering my usual case from their website, however luckily a quick search on Wine Searcher shows it in stock at a wide array of CA shops, ranging from K&L,
Beltramo's and more. (It's been in stock at Bottle Barn before, but not sure right now, will check tonight and report back.)
This is not a tiny production rosé at 7000 cases, but it holds it's own with any I have had each year, and rivals those from Provence.  The 2012 was a blend of 62% grenache, 17% mourvèdre, 9% roussanne, 6% grenache blanc, 6% cinsault.
Retail prices range from $12-16 dollars. This is a dangerously delicious Rosé, it seems to simply evaporate in the glass. It's also one that progresses beautifully in the bottle, and I usually open one bottle a month just to enjoy its progression.  Easy to drink, yet layered and complex with citrus, white peach, strawberry, ocean breeze, and minerality.
Nikki Lincoln also recently wrote about this wine. What I Drank The Last Few Weeks (Sept 23-Oct 27).
Other Recommendations
Other recommendations for your Thanksgiving table: Pinot Noir, well made sparkling, and Rhone whites pair with a wide array of foods. Give everyone 3 glasses and open one of each, and try pairing each with what's on your plate.
And with that, Happy Thanksgiving and cheers!
William
Related Articles:
Wine of the Week: Campovida Grenache Rosé – Mendocino
Rosé the Rhone Way – A Post in Pictures
Wine Of The Week: 2011 Cartograph Pinot Noir Rosé (Sat. June 26th Release Party!)
Rhône Rosé Panel: Quivira, Mounts, and Skinner Vineyards
Wine of the Week – Bonny Doon Vineyard Vin Gris De Cigare, Rosé
Rosé the Rhone Way in Healdsburg June 1st with the Rhone Rangers
A Call For Rosé – May Panel Review (Drink Pink!)
Simple Hedonisms – Simple Suggestions For Thanksgiving Wine Pairingsclomid without a prescription
The members of the North Coast Chapter of the Rhone Rangers are riding into Healdsburg Friday Sept 20th in celebration of International #GrenacheDay, as events all over the world are being held to recognize this wonderful grape variety, now becoming very popular in the US.
Join us to taste Rhone wines made from Grenache no prescription online pharmacy Noir, Grenache Blanc, Grenache based blends, and Grenache Rosé from 11 wineries.
The event is from 3-7 p.m. at the Stark Tasting room in downtown Healdsburg, one block off the square.
NOTE! This event will be small, intimate, with limited space. Tickets WILL sell out based on the last two years and tickets at the door will be subject to capacity and not guaranteed.
Purchase tickets here: https://grenacheday2013.eventbrite.com/
Taste Through Grenache wines, Red, White, Blends & Rosé

This is your chance to taste wines from a wide range of wineries, from veteran icons to new and emerging wineries that make small productions and 100 case lots.
Wineries include: Anaba, Donelan Family Wines, Frick Winery, Mounts Family Winery, Quivira, Stark Wines, Steele Wines, Skylark Wine Company, Two Shepherds,  AND special guests from the Sierra Foothills Baiocchi Wines (one of the winners of the 2010 tasting) and SF Chronicle touted Skinner Vineyards.
Taste multiple wines from 11 producers for less than price of one tasting room fee, $15 in advance. ($20 at the door, IF available.)
Have Fun, Compare, & Vote For Your Favorite
Similar to our smash hit Grenache Day, Rosé, and Napa tastings – attendees get a clipboard of information with detailed notes on each wine, and walk around to interact with each winery.
Attendees will have a chance to vote for their favorite wines. Help pick the top wine of the day!
Celebrate Anywhere & Look For These Global Events
Can't join us in Healdsburg? #GrenacheDay is an International and virtual event. Open your favorite bottle of Grenache and share it virtually on Twitter with hashtag #GrenacheDay.  Also, look on the Grenache Symposium website for an event or tasting near you. You can also find daily updates on their Facebook page.
Participating Wineries Include:
Anaba
Donelan Family Wines
Frick Winery
Mounts Family Winery
Quivira
Stark Wines
Steele Wines
Skylark Wine Company
Two Shepherds
Baiocchi Wines
Skinner Vineyards.
Many Thanks to Our Host  – Stark Wines, and Sponsor, The Wine Road.
The members of the North Coast Chapter of the Rhone Rangers are joining together to offer wine aficionados a chance to taste Rhone wines from 15 wineries.
The event is from 3-7 p.m. at the Napa Valley Museum in Yountville.
Taste Through Rhone wines, Red, White, & Rosé

This is your chance to taste over 45 wines from a 15 Rhone producers, from veteran icons to new and emerging wineries that make very small productions and 100 case lots.
Wineries include: Anaba, Maclaren, Cornerstone, Two Shepherds, Meyer Family Vineyards, Ridge Vineyards, Kale, Kieran Robinson, Wesley Ashely, Carica, Euclid, Truchard Vineyards, Petrichor, Donelan Family Wines and Campovida.
Taste multiple wines from 15 producers for less than the price of most Napa tasting rooms, $20 in advance. ($25 at the door.) Less than the cost of a single tasting in most Napa tasting rooms!
Tickets here: https://napa-rhone.eventbrite.com/
Please note: If you are a qualified member of the Trade (wine buyer for restaurant, retail) or Media (actively publishing writer or blog.) there is a separate tasting available, please email northcoast@rhonerangers.com.
Enjoy Art, Cheese, Wine & More
Enjoy art on display from the Napa Valley Museum, sample cheese from Oxbow.  New! Truffles to taste and on sale from Bert's Desserts, very popular at other events!
Have a Date With The Devil
The tasting will be held in the Museum's main gallery where visitors will be surrounded by Date with the Devil, a juried exhibition
of new work by 19 regional artists based on the legend of Faust, the man who sold his soul to the Devil in exchange for riches, power, youth and wisdom.
Date with the Devil reminds us that who we are is ultimately defined by the choices we make. Also on display are 26 devil-inspired prints by late Calistoga artist Earl Thollander. The History Gallery on the first floor will also be open free of charge. All galleries are free of charge.
Have Fun, Compare, & Vote For Your Favorite
Similar to their smash hit Grenache Day and Rosé tastings – attendees get a clipboard of information with detailed notes on each wine, and walk around to interact with each winery.
Attendees will have a chance to vote for their favorite wines. Help pick the top wine of the day!
Participating Wineries Include:

Maclaren
Cornerstone
Two Shepherds
Meyer Family Vineyards
Ridge Vineyards
Kale Wines
Kieran Robinson
Wesley Ashely
Carica Wines
Euclid
Truchard Vineyards
Petrichor
Campovida
Anaba
Donelan Family Wines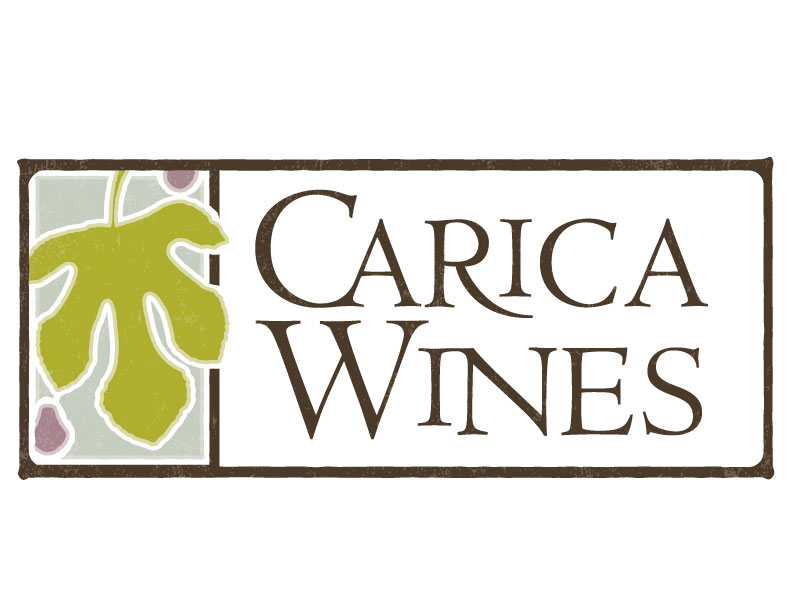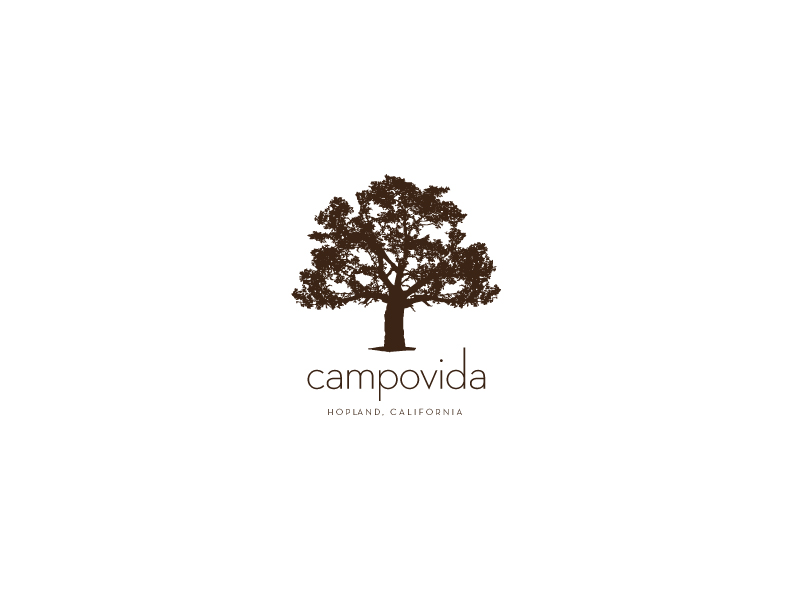 A few weeks ago, William and the North Coast Rhone Rangers organized a beautiful Rosé tasting in the garden at Quivira Winery. Between the wonderful weather and the gorgeous bottles of Rosé, I ended up with a lot of really great pictures. I decided to just put them all up here and let the wine do most of the talking (with my own notes interspersed of course).
The pictures below represent just a few highlights from the tasting. The whole event was lovely and I look forward to adding some of these wonderful wines to my personal collection.
We started the day with the Broc Cellars Rosé. The blend is 50% Counoise and 50% Cinsault. It was a great refreshing way for us to start off the tasting. With clean, fresh, watermelon flavors it felt like a perfect start of summer wine. I personally am really excited about Broc Cellars – with a tasting room located in Berkeley, I know I will be stopping by before at least one Cal Football game this year.
The next Rosé was from Campovida. I had met the winemakers a few weeks earlier at the 7% Solution Tasting and was excited to get a chance to try their wine. Grenache Rosé is definitely something I've been enjoying a lot lately and this was no exception. To go from loving Grenache to discovering Grenache Blanc, it is only fitting that I've now progressed to Rosé and am growing quite passionate for it as well.  The Campovida was also selected by attendees as their favorite wine of the day, in a poll completed by attendees, by quite a margin, congrats!
My personal favorite of the day was the Front Porch Rosé being poured at the Idlewild table. As a blend of 70% Grenach and 30% Syrah, it has a lovely juicy flavor that was reminiscent of guava.
Of course, there were also some amazing Idlewild wines (which for some reason I didn't manage to get a picture of). The 2012 Vin Gris ($22, 70 case production) was an exceptionally light Syrah Rosé. With only 1.5 hours on the skins, it had delicate strawberry and crisp citrus tones.
The third wine at the table was another favorite – the Idlewild Grenache Gris ($28, 122 case production). With 3 days on skins and stems, it was darker in color than the Vin Gris. The wine had a beautiful nose and lovely cranberry flavors. I had tasted it a few weeks earlier and was happy to try it a second time and see that it was still as wonderful as I remembered.
The Mounts 100% Grenache Rosé caught my eye initially just with how light and peachy the color was (I told you the pictures did a lot of the talking here). With only 4 hours of skin contact and low sugar content, it had such a light and crisp grapefruit flavor. It was absolutely perfect on the sweltering Sonoma day.
It wouldn't be a complete review without mentioning the host winery's Rosé as well. This Rosé is a blend of 51% Grenache, 32% Syrah, and 17% Mourvedre. There was a lovely strawberry flavor that I very much enjoyed along with the bright pink color. The wine is also organic which I always support. In addition to the Rosé, I also picked up the Quivira 2011 Grenache. I had to contain myself from buying anymore and I'm sure next time I visit I will also be grabbing a few of their blends.
It wouldn't be a day of wine tasting without me hamming it up for a few photos as well. I was very enthusiastic that my dress matched many of the wines. I would love to say this was a happy accident but I noticed that most of my dresses had some wine spots on them and I figured in this case, no one would see if I spilled wine on myself. Ironically, since I took the precaution, I managed to refrain from my usual clumsy nature and keep all of my wine in the glass.
The commentary on the event would not be complete without mentioning the beautiful sustainable garden at Quivira. It was fun to explore and see just how many different types of produce were flourishing. I can hardly keep my key lime plant alive so I was definitely impressed. My friend, Natalie, really enjoyed exploring the gardens as well. I hear the raspberries are delicious…
After tasting a lot of lovely Rosé, we all went back to William's house for a wine filled homemade dinner that went way past sunset. It was a wonderful day and I'm looking forward to more of these smaller Rhone Ranger tasting events. At $15/ person, the Rosé tasting was a fun and inexpensive way to explore a very specific wine topic. Quivira was a perfect location for it and intimacy of the event really let me talk to the winemakers a little bit more. Thanks William for putting together such a beautiful tasting!
Related Posts
Rosé the Rhone Way in Healdsburg June 1st with the Rhone Rangers
Millennial Writer to Join Simple Hedonisms – Introducing Nikki Lincoln
Interview: Nikki Lincoln, Simple Hedonisms New Millennial Writer
Summer is here, and it's time to drink pink! The history of Rosé can be traced back to Abbies in the middle ages, where Monks made Rosé from Rhone varieties. It's with good reason that the Rhone Rosés of Provence, sent the world benchmark for what defines Rosé.
The members of the North Coast Chapter of the Rhone Rangers are joining together to offer wine aficionados a chance to taste Rhone Rosés.
Taste Through 12  Great Rosés in Quivira's Gardens.
Admission is $15 in advance ($20 at the door) and includes an opportunity to also sample some of Quivira's other Rhones wines after your rosé tasting.  A portion of the proceeds benefits the Rhone Rangers Scholarship Fund.
Buy tickets online here:  http://rhonerose.eventbrite.com
Have Fun, Compare, & Vote For Your Favorite
Similar to the smash hit Grenache Day tasting last fall, the format is similar. Attendees get a clipboard of information with detailed notes on each wine, and walk around to interact with each winery.
Attendees will have a chance to vote for their favorite rosé. Help pick the top wine of the day!
Participating Wineries
This is your chance to canadian viagra taste wines from a range of icons, to up and coming stars, and wineries that make very small productions, 100 case lots.
Taste from:
Broc Cellars
Cline
Cornerstone
Idlewild
Mounts
Peterson
Paradise Vineyards
Quivira
Stark
Enjoy Lunch in The Gardens
Food truck, UltraCrepes, with their menu of savory lunch crepes will be present. Please support your local food providers and grab a bite!
Take a Full Rhone Ride With Quivira

Your ticket ALSO includes tasting through Quivira's Rhone wine portfolio at no additional charge. All Quivira wines tasted are also available for purchase that day.
Men, don't be shy – real men drink pink!
See you in the gardens, cheers!
I am back! Finally catching up after  Eighteen days in Europe – Denmark, Portugal, and the balance in France – with glorious tastings in Chablis and the Northern Rhone, where Syrah is the red grape of choice (and AOC law.)
For those of how to find reputable canadian cialis you still snickering over Syrah, cracking pneumonia jokes etc – move on. Syrah's Darwinist down phase is over –  Moscato or some other 'varietal great white hope' is next.
In truth, this 'market correction' was needed. Way too much bad syrah was being made, as well as planted in wrong places everywhere.
People and places that had no business being in Syrah are gone. Good riddance. The strong have survived. Incredible syrahs, especially from cool climate are in
high demand, and increasing in price, from small, talented, cult producers.
Pining For The Northern Rhone
I spent a week in the Northern Rhone, with 12 deep, technical tastings,  my glass graced with some of the Rockstars of the Northern Rhone: Gangloff, Faury, Allemand, to name a few.
My first week back, as a sanity check, I popped open a bottle from Randall Grahm, the US veteran Rhone Ranger. How would his modest priced Rhone  – Syrah offering fare?
(PS – Randall – they love you over there.)
Tasting Notes: 2009 Bonny Doon 'Les Pousseur' Syrah
At 13.5% alcohol, Mostly/all Neutral oak (thats my guess), solid acid/pH numbers, and most importantly, great flavor profile,  Bonny Doon delivers the CA syrah goods at an every day price point.
To The Eye: inky deep purple, reminiscent of Cornas, no light shall pass!
On The Nose: Smoked meat, black olive tapenade, modest black fruits.
In The Mouth: Well balanced. Dark black fruit, bacon notes, savory notes, good texture and soft tannins.
This is a rock solid syrah. BDV "Doon' Members get this at a meager $21. Thats Syrah you can enjoy on a weeknight and feel great about.
This wine is officially sold out and the tasting room is selling the new 2010, but there is some online to buy
and its in some retail channels still.  Grab some now! (I just re-ordered.)
Notes from Randall:
I don't usually wholesale plagiarize a wine makers notes – but no one says it like Randall. How can you not love this man's words?!
"La syrah," the French say—syrah is deeply and elementally feminine—is perfumed elegance. Enchanting and capitvating rather than overpowering, it disarms by its strangeness. Like Borge's Zahir, syrah makes an indelible impression. One will wander the world till the end of one's days, its sublime, haunting fragrance gradually displacing all thoughts and memories, including the knowledge of one's own name.
Oh those Europeans and European-styled wines! Initially very closed when you first meet them. Air (and time) lures them out of their protective cocoon.

Our '09 Syrah "Le Pousseur" is named for an alchemist and trickster, but is withal an incredibly accessible wine, great by the glass but also a felicitous partner to all manner of roasted meats, poultry, game, wild mushrooms, and well aged cheeses.
Wine Geek Info:
Varietal Blend: 100% syrah
Appellation: Central Coast
Vineyards: 56% Alamo Creek, 32% Bien Nacido, 12% Chequera
Alcohol by Volume: 13.5%
TA: 0.58 g/L
pH: 3.73
Serving Temp: 55-60ºF
Cellaring: 5+ years from release (May 2012)
Production: 1200 cases
The Northern Rhone is my favorite wine region in France, I have been enjoying tasting through its regions prior to my upcoming trip there.
This is the land of cool climate Syrah, of which Côte-Rôtie is the most well known.
The first night quic
kly sampling this was pleasant, but didn't have that 'ooh' factor I want in a $60 Côte-Rôtie. Fortunately the second night, it improved.
I can't agree with the comments on CellarTracker from a year ago of too much oak or new world style. But its a year later it could have integrated some. If anything the wine was a bit simple
prior to some air. And at 12.5% alc not over done or over ripe.
Its still young (obviously) and improves with aeration, and will do so bottle aging.
It was also more aromatic night two. Also
interesting as I changed to a larger Riedel stem, more oak was prevalent on the nose.
Tasting Notes: 2009 Louis Barruol Côte-Rôtie 'Les Roses'
To The Eye: Dark purple color, unfiltered.
On The Nose: (Varied greatly by stemware bowl size – tried 3 different size Riedels.) Violets, White pepper, smoked meat.
On The Palate: Black fruits, olive notes, meaty notes; a finish of mocha, with some structure, and a good finish.
Imported by Kermit Lynch. Not a value buy at $60, but a fair price for Cote Rotie. I'd cellar if purchased.
viagra from canada
Yes, reviews and tasting notes are back! With the 2012 harvest behind me, its time to get back to sharing tasting notes. (Note that even when I don't post regularly here, you
can still regularly find my notes on Cellartracker.
Rhoning With Ridg
e
I was in love with this Syrah when I had it earlier this year, and am in love again now, wish I had bought a case instead of 2 bottles. It is sold out, I have to admit. This release is a hit each year, and doesn't last long. The 2007 is available now, and I intend to taste and buy a few this weekend.
Generally my Syrah palate leans towards cool climate Syrah, that have a different flavor profile, are leaner, and lower in alcohol, but the Ridge is an example that Syrah from warmer regions like Dry Creek can still be (very) appealing to those with cool climate biased palates.


This Syrah is bolstered I believe, in part, because it hs 8% Viognier, co-fermented, Cote Rotie style.
Tasting Notes: 2006 Ridge Lytton Estate Syrah, Dry Creek Valley
To The Eye: A deep inky purple
On The Nose: wonderful aromatics; notes of blueberry & violets, supporting stronger notes of black fruit, dried fruit, many layers.
In The Mouth: Layered dark fruit, with both silky texture and structure. Great acidity that integrates beautifully. Black fruit and smoked meat on the front palate, silky red fruit mid palate, and then and incredible lingering finish that is full of fruit and acid, that slowly fades off the tongue over 30-60 seconds.
At 14.4% alcohol, it is modest, and balanced. Typical of Ridge, this wine has a decade + of aging potential, but cheap cialis online is highly enjoyable now.
A gem of a wine, that any wine lover can find something to appreciate, and fairly priced at 34 dollars. 92 points
It was enough to make my finally buckle and join the Ridge Wine club.
Taste Rhones in New York Next Week, Hurricane Sandy Fundraiser
If you are in New York, next Wednesday you can taste Ridge, and 30 other Rhone Ranger producers at City Winery New York. The Rhone Rangers will be making donations to the Red Cross relief effort. See details at: What Hurricane? Rhone Rangers Ride to NYC Nov 7th – Details, Relief Efforts, Promo Code & Ticket Contest #RRNY
Related Articles
What Hurricane? Rhone Rangers Ride to NYC Nov 7th – Details, Relief Efforts, Promo Code & Ticket Contest #RRNY
Wine of The Week: 2009 Petrichor Les Trois Syrah (or Wow!)
Tasting Notes: Wesley Ashley Wines 2009 Intelligent Design Cuvée – And Why Rhone Blends Rock
Join fellow Rhone Wine Lovers at the "Romancing the Rhones"

Grand Tasting




Do you love Rhone wines? Share in a deliciously Rhone experience on Saturday, July 14, At The Old Mint in San Francisco, Saturday, J
uly 14, 2012. Getting there is easy: it's close to BART and there's also a parking garage across the street!
Enjoy inspired, Rhone-friendly foods from local artisans. Sample amazing Rhone wines from California, Oregon and beyond. Learn something new about Rhone varietals.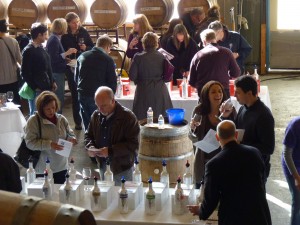 As a Rhone enthusiast, I am very excited about this new event. I don't normally discuss my own small wine brand, Two Shepherds on Simple Hedonisms as I believe in separation, but I will share that Two Shepherds is pouring its new 2011 releases which include the Grenache Blanc recently featured in the San Francisco Chronicle by Jon Bonné. I will also be pouring barrel samples of the very limited release 2011 Russian River Valley Grenache and Syrah at the VIP Barrel tasting portion.
Romancing the Rhones: Event Info & Options
Taste 100+ amazing Rhone wines from 40+ Rhone producers
Gourmet "Rhone Romance" Lunch with the Winemakers @ Chez Papa Resto in the Mint Plaza. Limited seating (Gold Bar Tickets, $85)
VIP Barrel Tasting (Gold Bar & Silver Dollar Tickets) – early start at 1230.
Blind Tasting of 40 top-scoring wines from Rhone Shootout.

Pit your palate against the experts and vote for your favorites!

Walk Around Grand Tasting in the Vaults – meet the Winemakers
Perfect Pairings – 8 succulent wine & 8 brilliant bites (optional: $20)
Awards Ceremony – vote for your favorites
Gold VIP lunch is at 1130.
Gold and Silver VIP start at 1230 with Barrel Tasting and regular wine.
The Grand Tasting is from 2-430
Enter to Win A Pair of Tickets (Ends Tuesday Evening July 10th)
To Enter To Win is Easy – simply tell us in comments below, from the list of participating wineries below:
Which is your favorite and why/which wine you like most
OR
Which Winery are you most eager to try
Please include your first and last name for ticket will call in your entry.
Good luck and see you Saturday, Bastille Day!
Participating wineries include:
Anaba Wines
Art Farm Wine
Aver Family
Bonny Doon Vineyard
Bourassa Vineyards
Canihan Family
Cass Winery
Cinnabar Winery
Cornerstone Cellars
Crooked Vine Winery
Derby Wine Estates
Dierberg Vineyard
Drytown Cellars
Eden Springs
Fenestra Winery
Field Stone Winery
Fortunati Vineyards
Gatt High order viagra Eden
Gatt Wines
Grizzly Peak Winery
Guglielmo Winery
Hahn Family Wines
Hearthstone Vineyard and Winery
Holly's Hill Vineyards
Hug Cellars
Jazz Cellars
Jessie's Grove Winery
Leucadia Red
Mangels Vineyards
Michael David Winery
Midsummer Cellars
Nottingham Cellars
Perrucci Family Vineyard
Poetic Cellars
R&B Cellars
R2 Wine Company
Rahn Estate
RoxyAnn Winery
Skylark Wine
South Coast Winery
Spangler Vineyards
Tallulah Wines
Tercero Wines
The Winery SF
Two Shepherds
VIE