Labor Day weekend in Sonoma County is extra special to me.  Its' the weekend every year that hosts my beloved adopted county's premier, county wide wine event: Sonoma Wine

Country Weekend,

the star of which, for me personally, is the Saturday afternoon Taste of Sonoma at MacMurray Ranch. Its also my last hurrah before harvest for my own wine project begins.
Why is Taste of Sonoma So Special?
It's the only event of the year where wineries from our many widespread AVA's (regions) gather together into one place. People email me regularly saying "I am coming to 'Sonoma' where should I go?" Often not realizing we have 13 AVAs, and the county is very spread out. And the regions can be VERY different. Russian River Valley and Dry Creek Valley are only miles apart, but one is very warm, and one is very cool, and produces very different wines.
quick and easy payday loans online ,plaintiff cash advance
Sonoma County has lots of great  wine 'bracelet' events, where you go from winery to winery, but fewer 'walk around' tastings where you can move from table to table covering ground more quickly, and these tend to be focused on a single variety or narrow focus.
There is no other event where all our regions are combined together in one event on this scale. As if that isn't enough, each regional tent is accompanied by some cheap auto insurance of the many rock star chefs and great epicureans of the county.  It's an event not to be missed. I attended it in a boot cast once even and hopped around at lightning speed!
My only 'complaint' every year is that 4 hours is just too little time, I could spend 2 whole days just tasting food and wine from so many amazing artisans. The afternoon window is a gift and experience I'll happily accept.
The other amazing thing about Taste of Sonoma is the leisurely pace. It's true several thousand people attend, but the event is so well organized, and spread into so many venues and things to do, it never feels busy, rushed, or crowded.
This event sells OUT! You have been warned if you procrastinate. People travel from all over the country ever year to attend this event.
In addition to tickets there are additional items you can add to your event, including Sommelier Tours and more.  Many are already sold out!
New in 2013:  Sonoma Starlight Supper Club
On Friday, August 31, the first ever Sonoma Starlight Supper Club will be held at Francis Ford Coppola Winery. Set against the backdrop of the shimmering night sky of the Alexander Valley, the Sonoma Starlight Supper Club begins poolside at the Francis Ford Coppola Winery, featuring an array of wines from twenty Sonoma County wineries paired with local cuisine served al fresco and prepared by Jeff Mall, Carlo Cavallo and Josh Silvers, the Sonoma County trio of chefs that comprise Culinary Cuvee.
The evening will culminate with dessert, live music, and dancing to the ever-popular Bay Area band Pride & Joy.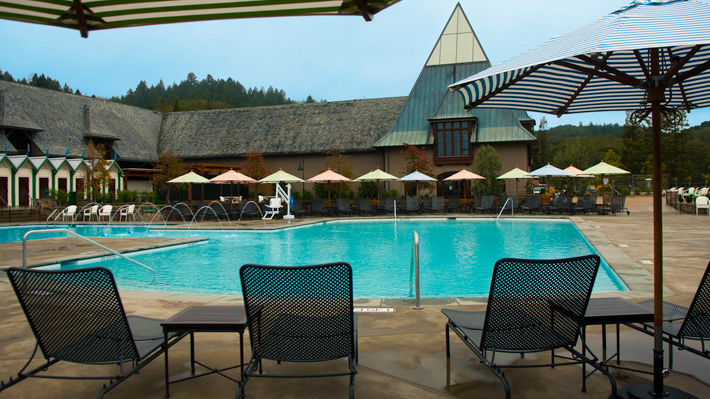 Also available is an exclusive Patron Ticket which will entitle guests to a Sparkling discount cialis online Wine Reception, a luxurious, sit-down multi-course meal prepared by Mark Stark – Chef/Owner of Stark Reality Restaurants, and access to a cigar bar and private lounge.
But Wait, There's More!
I am not doing the Wine Country Weekend experience justice focusing just on the Taste of Sonoma. Locals and visitors alike can fill their weekend with lunches, Friday and Saturday night dinner parties, and BBQs. I attended a wine maker dinner last year and it was an incredible evening.
Last but not least, there is the Sonoma Valley Harvest Wine Auction – a grand affair at Chateau St Jean this year. I was the guest of a sponsoring winery 2 years ago, its an amazing, fun, experience. Also, money raised at this, goes to support Sonoma charities. In 2011, Sonoma Wine Country Weekend gave $395,385 to local charities in Sonoma County.
See you at MacMurray Ranch!
2012 Sonoma Wine Country Weekend Schedule At-A-Glance
Friday, August 31
12:30 p.m. – Winemaker Lunch Series, sponsored by TricorBraun WinePak
7:00 p.m. – Sonoma Starlight Supper Club at Francis Ford Coppola Winery sponsored by Kaiser Permanente
6:00 p.m. – Winemaker Dinner Parties, sponsored by TricorBraun WinePak
Saturday, September 1
11 a.m. – 4 p.m. – Taste of Sonoma at MacMurray Ranch®
6:00 p.m. – Winemaker Dinner Parties, sponsored by TricorBraun WinePak
6:00 p.m. – Chairman's Dinner Party
Sunday, September 2
12:30 p.m. – Winery Barbecues at Wineries throughout Sonoma County
1 p.m. – 7 p.m. Sonoma Valley Harvest Wine Auction at Chateau St.
Jean, sponsored by TricorBraun WinePak
Related Articles
Spotlight on Sonoma – Sonoma Wine Country Weekend Sept 3-5: Visa Signature Event Highlights
The 17th Annual Taste of Sonoma at MacMurray Ranch
2 Responses to "Sonoma County's Finest Wine Weekend Gets Even Better: New Starlight Dinner Kickoff"