By Nikki Lincoln
Here is the second part of my post on November wines. Part one can be found here.
Cline 2012 Ancient Vines Zinfandel
This wine was a sample sent over a few months ago. I had wanted to hold onto it for a little while but I had been craving a good Zinfandel and decided to open the Cline Ancient Vines sample. I'm glad I opened it when I did as it was light for a Zin and had nice pepper and smokiness to it. It was also very acidic which I particularly enjoyed. I definitely thought this was a great value for all of the complexity in the wine. I would love to pick up a few more bottles of this to have around when I don't feel like opening something too pricey but still want a good quality wine.
Price: $18
Vinum Cellars 2010 White Elephant White Table Wine
I am a huge football fan, but after giving up beer several months ago, finding an alternative beverage for tailgates and other beer heavy events has been a bit of a challenge. Obviously wine has been a big go-to for me, but a lot of wines that I have I would rather save for an occasion when I can really sit and taste it and appreciate it. I decided to grab the Vinum White Elephant Table Wine because I had gotten it rather cheap from a wine club. The wine ended up really surprising me. It was an extremely well balanced blend of 59% Chenin Blanc, 26% Roussanne, and 15% Viognier. It was light and refreshing and perfect for a warm, outdoor setting such as a tailgate. I normally don't take notes on the things I drink in a party/tailgate setting but I knew I had to tell you all about this one.
Price: $20 (but can be found for closer to $10)
Sheldon 2007 Deviant Velocity
I won the Deviant Velocity at an open house for Sheldon Wines, Krutz Family Vineyards, and Two Shepherds. I had been feeling under the weather and wasn't up for doing any wine tasting which had made me pretty sad. I decided to throw a few dollars in to buy some raffle tickets to win a case of wine. I actually ended up winning and was able to take home a box of the wines that I hadn't been able to try, including Sheldon's Deviant Velocity 100% Petite Sirah. The wine was full of plum and blackberry flavors with some pepper as well. It was another wine that felt perfect for fall. When I went through my pictures, I also found it funny that my devious cat snuck into the background to give me one of her judgmental glares.
Price: $28
Imagery 2008 High Valley Tempranillo
I always lose track of the different wine days. I really need to find a wine calendar or something because I always end up finding out about them at the last minute and I get really sad if I don't have that particular variety. When I got an email from the TAPAS society that the next day was Tempranillo Day, I was really happy that I had a bottle of the Imagery High Valley Tempranillo. The wine had high acidity and a taste of tart blackberries and spice. I loved how light and complex it was for a Tempranillo. I saw a few older reviews from last year that said it needed more time. I think the extra year really helped this wine develop properly because it was tasting great when I had it last month. On another note, I ended up finding a few more bottles of Tempranillo after the fact…
Price: Unavailable directly
by Nikki Lincoln
I had a very crazy November and although I didn't have time to write, I definitely made sure to taste lots of amazing wines. I hadn't realized just how many of the wines I had last month were truly spectacular until I had to back up all of my pictures on the eve of getting a new cell phone. I had to make sure all of my tasting notes were saved somewhere in case they didn't transfer to the new phone and in the process I realized that I better get writing so I can share all of these things with you!
Once I got everything down, I realized it would be better for me to split this post into two so you can look forward to the second half next week!
Kivelstadt 2011 Father's Watch Red Blend
I tried my first Kivelstadt wine a few months ago at Hotel Biron. It was an amazing Rose of Mouvedre and I was excited to see that the winery made several other Rhone varietals. I was able to get some samples and was very excited to start trying them. The first of the bunch was the Father's Watch Red Blend, a blend of Syrah, Carignan, Mouvedre, and Grenache. The wine had lovely pomegranate, earth, and leather flavors. It had a great balance of all of the varietals (which are some of my favorites on their own as well). The wine was quite light for a predominantly Syrah blend and was very enjoyable both on its own and with food. The Kivelstadt wines continue to impress me and I'm excited to crack into more of the samples.
Price: $26
Alamos 2012 Torrontes
 
The Alamos Torrontes is another wine I received as a sample. I had been very impressed with the Malbec when I had tried it a few months ago and was looking forward to trying more of their Argentinian style wines. When I decided to have a creamy soup for dinner one night, I knew I wanted to grab a bright, acidic wine to help cut the heaviness of the dish. The pear and green apple of this wine really had the crisp flavor that I was looking for and it paired wonderfully with what would have otherwise been a very heavy dinner.
Price: $13
Fenestra 2012 Alvarelhão
I came across Fenestra at the TAPAS Tempranillo tasting and was happy to see that their wines included many Portuguese varietals in addition to Tempranillo. I had never heard of Alvarelhão and fell in love with it as soon as I tasted it. I bought a few bottles and after looking up their wines for this post, am really happy that I did. It seems as though they do not always sell the wine. If you happen across it, I would strongly suggest buying some.
The wine has a beautiful ruby color with tastes of blueberry, raspberry, plum, and cherry. The flavor intensifies with each taste, and truly is an amazing wine. I would really like to get out to Livermore and track down a few more bottles of this interesting varietal.
Price: $19.50
William Hill 2010 Napa Valley Cabernet Sauvignon
I'm a sucker for traditions, no matter how small they might be. The rule is, if you've done it twice, it's a tradition. One of my most persistent traditions is watching V for Vendetta every November 5th. Sometimes the date sneaks up on me and I have to push the movie back a day or two but luckily there are usually plenty of Facebook reminders to make sure I don't miss it all together.
I decided to pair this bold movie with an equally robust wine and went with a sample of the William Hill Cabernet Sauvignon. The wine had a bright red fruit flavor with dark cherry and blackberry as well. I also picked up a lot of the oak flavor from the barrel which added a nice spice touch. The wine felt very appropriate for fall and was perfect for my movie watching.
Price: $40
Yes, I said rosé for Thanksgiving. Color me pink.
One of the most joyous, fairly rapid transitions I have observed in wine consumer habits the last ten years, is the adoption of rosé by as a serious wine – and for this I am truly thankful.
While the accident that a big winery had many years ago helped save many acres of old Zinfandel vines, it set palates and impressions back by a decade, equating rosé as a 'blush' a pink sugary wine. (You can observe me visibly twitch when I hear someone use the word blush.)
The American wine consumer has finally awoken to what Europeans have known for decades, a well made rosé is as valid a wine as a well made white or red, and as enjoyable.
Rosé – Not Just For Summer Picnics
While it's true, nothing is more refreshing and delightful than a glass of rosé in the spring and summer, on a picnic blanket or your front porch, rosé is still cornered as a summer wine, a phenomenon I disagree with quite strongly.  On a wine trip to France two winters ago, I was surprised and pleased to see many cafes had as many if not more rosé by the glass than whites – in January. I also observed, with great interest when a group of winemakers having lunch, again in January, shared a bottle of rosé amongst themselves.
Real men drink Pink.
This belief is also reinforced by a fear many wineries hold of having any rosé left in inventory by July. I watch with some chagrin each year as some of the very best rosé made in California are released en masse early in the year, much sent through distribution, and are sold out sometimes in weeks. Selling wine through distribution means its been generally sold at 50% discount, when instead some of that inventory could have been maintained to sell direct to consumer at a much better margin, and lasted longer. Of course there is always the balancing act  for a small winery and cash flow.
Also to note, some rosé actually improves with a bit of bottle age. While the general philosophy of Rosé is best drunk bright and fresh, some of the best rosé and my personal favorites, I often cellar for 3-6 months, in some cases longer. In fact its my observation that many wonderful rosé are released too early, too soon after bottling and are sometimes spritzy, show notes of sulfur and are a bit disjointed. I am an acid hound when it comes to wine, but many of these well made rosé also show better after a few months (or more) to let the acid soften a touch, and the flavor profile integrate. Rosé is no different than other wines, it is alive and develops in the bottle.
That said, after the last few years of buying, drinking and cellaring literally hundreds of bottles, most rosé should be drunk by the time new releases are rolling out – Easter is an excellent time to clean out that previous vintage. There are of course, exceptions to every rule – the wonderful Rosé from Bandol are generally considered best if left to sit at least one year, if not longer.
Without Further Adieu – Four Top Picks For Your Holiday Meal
I have written about rosé as a great wine for holiday meals before, and stand by it. Whether it's as an aperitif, with salads, or if you do as I often and have 3 wines open at once to experiment with all the foods, a snappy rosé holds its own for smiles and cheer as much as a bottle of sparkling.
I have tasted through many dozens of rosé this summer, domestic and imported. Below are four that were all in my top ten, and more importantly, you can go grab a bottle this week. (I find it annoying to see articles coming out right now recommending buying wines that haven't been available for months.)  I have many other favorites from this vintage as well (Broc, Arnot Roberts, Sheldon, Mathiasson, to name a few) but most of these are long sold out.
Three of these selections are mostly sold direct and each has a small quantity left to purchase, if you don't wait too long. The fourth can usually be found in better wine shops.
No scores this time sorry, but all of these are 90+, for those of you who like ratings. I voted for them with my credit card.
1. Mounts Family Winery – Rosé of Grenache
I am a long time fan of Mounts, and have watched with great pleasure as their Rhone program and wine making philosophies continue to evolve.  I was a big fan of their 2010 rosé, was sad when they didn't release one in 2011, and fell in love with the 2012, and have a few bottles I am hoarding.
Consumers apparently agree, as this was the #2 Consumer Vote at the Rhone Rosé tasting I organized this June, where 100 consumers tasted and ranked their top choices.
Grenache is widely used for rosé in France, but can sometimes be a challenge in California. There is a fear of picking too early and having a vegetal element, but bleeding off juice as a saignée, when Grenache is commonly picked for reds at high ripeness levels, can sometimes push alcohol up, where rosé is generally intended as a modest alcohol wine.
The Mounts Rosé of Grenache was picked just for rosé from their estate vineyard, at 22 Brix,  left on the skins for 4 hours, fermented in neutral barrel, and bottled in April.  The color is a very light, vibrant pink, with bright red cherry and strawberry notes, and mouth watering lingering acidity.  It's a ridiculous steal at $16 – less than ten cases left, available at the winery only. (Or of course to ship.)  82 cases made. Open this Saturday from 12-4, I will be there!
Mounts is also including shipping on 6+ bottles until Dec 31st.
707-292-8148 or email at info@mountswinery.com
2. Campovida Rosé of Grenache
The arrival of winemaker Sebastian Donoso has transformed Campovida into a winery to watch and a new favorite of mine. Sebastian, and owners Gary and Anna, are passionate, focused, energetic people who are a delight to visit, and with wonderful small lot wines.
Their 2012 Rosé of Grenache  was the #1 Consumer choice at the Rhone Rosé tasting and was simply stunning.
Vibrant, taut, fresh, lip smacking.  The grapes were destemmed  and crushed into macrobins, then cold soaked for 24 hourrs followed by pressing off the skins. Fermented in neutral oak barrels with no malolactic fermentation. Aged in barrel for four months with lees contact and stirred three times, released in April 2013. It's a little more pricey for a rosé at $34, but it's a serious wine and worth every penny.  134 cases made.
There are only a few cases left, held mostly in reserve for a December winemakers dinner, but if you go into their Hopland or new Oakland tasting room and tell them you read about it here and they'll part with a bottle. I highly encourage you to taste the whole lineup.
Hopland: 13601 Old River Road, Hopland CA  Phone: 707.400.6300  Email: info@campovida.com
Oakland: 95 Linden St. (at W Embarcadero) Oakland, CA 94607  (707) 744-8797
(p.s. stay tuned in Jan/Feb I will organize a North Coast Rhone Rangers tasting in the Oakland tasting room.)
3. Cartograph Rosé of Pinot Noir
I have come to appreciate how difficult a good rosé can be to make after a few attempts myself, but my summer of 2012 'call for Rosé' tasting where I tasted 60+ rosé over a few weeks, made me especially appreciative of how challenging Rosé of Pinot Noir appears to be, based on tasting results. It's also gutsy to take grapes that cost $4k+ a ton, and make them into an under $30 bottle of wine.
Alan Baker's 2011 rosé was wonderful, but is trumped by the 2012. Fortunately for consumers, there is some of the 2012 left, only because they had no tasting room all summer, while they were constructing their gorgeous new one,  just recently open to the public.
The 2012 is from the Leonardo Julio Vineyard,  in the north end of the Russian River Valley. Picked on Sept 9th, with ~3 hours of skin contact, with a slow ferment over 42 days in stainless steel, and 4 months aging in stainless barrels.  Bottled in February, this gorgeous Rosé of Pinot Noir is a steal at $21, only 80 cases made.
The rosé is a very pale pink, an incredibly refreshing array of bright red fruit, fresh strawberry, citrus, mouthwatering acidity and a hint of minerality, that likely has continued to develop since I last tasted it.
If you live near Healdsburg, venture into their newly opened tasting room at 340 Center St, right next to Zin Restaurant in downtown Healdsburg.  Don't forget to try the amazing Russian River Gewurztraminer, and array of Pinot Noirs as well. I'll be there on Friday stocking up. (p.s. watch for the return (one time only) of the now retired widely popular "Sonoma Wine Meetup" here in January.)
http://www.cartographwines.com (707) 433-8270
4. Bonny Doon Vineyard 2012 Vin Gris
I have raved every year about Bonny Doon's Vin Gris (rosé.) This year I am kicking myself for not ordering my usual case from their website, however luckily a quick search on Wine Searcher shows it in stock at a wide array of CA shops, ranging from K&L,
Beltramo's and more. (It's been in stock at Bottle Barn before, but not sure right now, will check tonight and report back.)
This is not a tiny production rosé at 7000 cases, but it holds it's own with any I have had each year, and rivals those from Provence.  The 2012 was a blend of 62% grenache, 17% mourvèdre, 9% roussanne, 6% grenache blanc, 6% cinsault.
Retail prices range from $12-16 dollars. This is a dangerously delicious Rosé, it seems to simply evaporate in the glass. It's also one that progresses beautifully in the bottle, and I usually open one bottle a month just to enjoy its progression.  Easy to drink, yet layered and complex with citrus, white peach, strawberry, ocean breeze, and minerality.
Nikki Lincoln also recently wrote about this wine. What I Drank The Last Few Weeks (Sept 23-Oct 27).
Other Recommendations
Other recommendations for your Thanksgiving table: Pinot Noir, well made sparkling, and Rhone whites pair with a wide array of foods. Give everyone 3 glasses and open one of each, and try pairing each with what's on your plate.
And with that, Happy Thanksgiving and cheers!
William
Related Articles:
Wine of the Week: Campovida Grenache Rosé – Mendocino
Rosé the Rhone Way – A Post in Pictures
Wine Of The Week: 2011 Cartograph Pinot Noir Rosé (Sat. June 26th Release Party!)
Rhône Rosé Panel: Quivira, Mounts, and Skinner Vineyards
Wine of the Week – Bonny Doon Vineyard Vin Gris De Cigare, Rosé
Rosé the Rhone Way in Healdsburg June 1st with the Rhone Rangers
A Call For Rosé – May Panel Review (Drink Pink!)
Simple Hedonisms – Simple Suggestions For Thanksgiving Wine Pairingsclomid without a prescription
by Nikki Lincoln
When I signed on to write for this blog, one of the things I was really excited to write about was food and frankly, I haven't really written too much about it at all. However, this week I had such a crazy dining experience that I decided it was time to take a break from your irregularly scheduled programming and tell you a story about a recent dining experience (there is wine too though, of course).
flagyl 500
One of my favorite parts about living in San Francisco are all of the new restaurants that are constantly popping up around the city. Food has been around as long as people have so it never ceases to amaze me that chefs and restaurateurs are constantly thinking of new concepts for dining experiences. When my friend, Shannon, sent me this article about a new restaurant called TBD opening near my apartment, I was once again amazed and excited to try it out.
The two of us had originally planned to go to the rock climbing gym before dinner so our reservation was pretty late. However, those plans fell through and we decided to show up early to see if we could get a table early or at least get started on some drinks. Our table wasn't ready early but after browsing through the wine list, Shannon spotted a wine called "The Chocolate Block" and wanted to get it based on name alone. As it turns out, this was one of my favorite wines from South Africa and we decided to just get a bottle and start enjoying it while we waited. We talked about other restaurants we should visit, including TBD's neighbor (with the same owner) AQ. The wine is a Syrah, Grenache, Cabernet, Cinsault, Viognier blend from the Western Cape as has an amazingly fruit forward nose with delicate black fruit flavor. It is a really enjoyable blend and I would like to pick up a few bottles of it for the house.
The restaurant seated us exactly on time and we quickly knew what we wanted to get after perusing the menu while we waited. Neither of us eat any gluten and Shannon is lactose intolerate. The restaurant had actually called ahead to check for any dietary restrictions or allergies and after we ordered, they checked to see if the dishes were all ok. It was a really appreciated extra touch that can make a big difference in a dining experience. We've both become really good at sifting through menus for things that are ok but a lot of times there are unlisted ingredients and it was helpful to have the restaurant checking as well.
Our first dish was a grilled lettuce and duck prosciutto salad. It was incredible and we both loved how the char on the lettuce tasted. As our second dish, a plate of thinly sliced cured ham, appeared, Shannon began to notice it was a bit smoky in the restaurant. With an open kitchen format, it was easy to see the chefs clamoring around the grill. She noted that maybe the hood was broken and we went back to our ham. As two people who love cured meats (I'm a bit worried at the moment because I only have two packages of bacon at home at the moment), this was an amazing treat. There was a great level of saltiness and the texture ranged from chewy to crispy. It was amazing.
Our third dish, a scallop and persimmon ceviche, was dropped at our table when the manager came by and asked if we could step outside while they tried to restart the hood ("I knew it"). We could take our wine with us and they would let us know when it was clear. We grabbed our classes and headed outside with both of us thinking that we should have at least tried a bite of our ceviche before getting up.
It was pretty clear to see that we would not be going back into the restaurant. The servers brought us out our ceviche and the rest of our wine. They also gave out some pumpkin spice soft serve and some sort of cake. They let us know that whatever we were able to enjoy would be comped and the manager gave out his card and said that we could contact him directly for future reservations and he would handle it directly. Then, he came around and said they may be able to accommodate some people next door at AQ.
We headed over there with our wine and were able to be seated rather quickly. We ordered a dish to share and an entree for each of us. Shannon got a quail and sweetbreads dish and I got a lamb with pomegranate. They were both amazing and afterwards, the servers brought around the only gluten free dessert they had. Everything here ended up being comped as well and so we left a nice tip and headed home.
I don't think there is anything I appreciate more than great customer service. TBD and AQ delivered this and so much more. Eating out is about good food but it's also about stepping out of your own kitchen and getting treated well. Sometimes things happen that are out of anyone's control and in this case, I couldn't imagine it being handled any better than how TBD and AQ handled it. Everyone was polite and accommodating. That goes both ways. The restaurant couldn't help what happened, we didn't need to make it worse by being difficult customers. All in all, it ended up being a great night with great food, and a fun little story.
by Nikki Lincoln
phizer viagra unemployed
Here's another post with my recent wine reviews for your enjoyment! I've been trying to get some notes together on a few tasting nights I had recently had but for now, here's my usual post of the interesting wines I've gotten to try recently.
Townley 2008 Reserve Cabernet Sauvignon, The Shizzle, Napa Valley
I had a lot to celebrate a few weeks ago when I learned that I passed my WSET Level 2 Exam with Merit. The test was harder than expected so I was very happy to hear that I had one of the highest scores and I knew I needed to open something special. Last post, I wrote about the Townley Pinot. Since I loved that one so much, I thought I would open the Townley Reserve Cabernet Sauvignon which is appropriately named "The Shizzzle." The wine is very tannic with deep blackberry flavors. It's definitely a BIG wine and felt appropriate for a big accomplishment. I paired it with a little bit of a lamb stew and it just felt like an appropriate fall meal. The wine was still very good the next day and maintained much of its big, bold flavor. If you love bold reds, this is a great wine for you.
Price: $75
Red Rock® 2012 Menoza Malbec
One of the routines I've been really wanting to set up is a good workout pattern. After a couple of weeks at the new job, I made semi-weekly rock climbing dates with a couple of friends. Now that I've gotten my work and commute routine set more and my personal life is steady, I've also been adding in extra workout routines and it's been great. Every Wednesday I go climbing with a friend and as such, I tried to leave work on time so I could meet my friend in time. Somehow I managed to get on the wrong train not once, not twice, but three times. Eventually I made it to the gym to meet my friend for our climb and we stayed after and did a leg workout. Needless to say, when I got home I was ready for a big glass of wine and healthy dinner. I was happy that I had some leftover steak w/mushrooms, kale w/ bacon, and mashed sweet potatoes. I thought a nice, hearty red would go well with my dinner and decided to open a sample wine that I had recieved: the Red Rock 2012 Malbec.
The wine had a bold, tart cherry flavor with some prune as well as earthy notes. I also picked up some boysenberry. It paired beautifully with my food and the berry flavors complemented the red meat wonderfully. I like to consume as many different colors as possible in a meal and the bold red really helped round out my dinner. It was a wonderful way to relax after a long commute and a strenuous workout
Price: $13.99
Bonny Doon 2012 Vin Gris de Cigare
William introduced me to some Bonny Doon wines as part of my Jedi Wine training and as such, I get really excited when I see them on wine lists or in wine shops. On my last trip to  LA, this was no exception. I went out to James Beach in Venice Beach with some coworkers for some famous fish tacos and was happy to learn that a number of the wines were half off for a bottle. This brought them down to their retail level and was a steal. Since my co-workers know about my wine adventures, I was tasked with picking a bottle and once I saw the Bonny Doon 2012 Vin Gris, I knew what I was getting.
The Grenache, Mourvedre, Roussanne, Grenache Blanc, Cinsault blend had freshfreshing grapefruit, blood orange, strawberry, and cranberry notes. It was a lovely wine for a warm Venice night and the pale salmon color looked great against the beach sunset.
Price: $16
Copolla Sofia Blanc de Blanc Mini
Last Friday was Champagne day and, of course, I didn't realize it until day of. I sadly didn't have any champagne at home and there was none at the Halloween party I stopped by at. On any other day, I probably could have justified running to the store for a bottle but I was running a race the next day and I didn't want to tempt myself with drinking the whole bottle. I've messed up many a race by having more than "just one drink" the night before so I decided to open up one of my Sofia mini's – single servings of the Coppola sparkling wine. Although it wasn't true champagne, I still had fun drinking my little can of sparkling wine in solidarity and I didn't drink so much that I had a hard time with my race the next day. I actually really love these little cans of wine. They're easy to throw into a purse and people always get a kick out of them. As someone who doesn't really drink beer, they make a nice alternative if you feel that your alcoholic beverage needs to come out of a can.
Price: $5 each or $20 for a box of 4
Campovida 2007 Fairbairn Ranch Syrah
Last Saturday, I participated in the NorCal Warrior Dash. I have a bit of an athletic side that I don't show here too much. That athletic side, however, does not encompass running. I try to sign up for races sometimes that have other obstacles and things (which as a climber, I really enjoy) to encourage me to run more. So after a long morning of uphill running, obstacles, and wading through mud, I was excited to go to a Halloween party and bring a really nice bottle of wine.
I was lucky enough to be invited to a beautiful wedding at the beautiful Campovida Vineyard a couple of months ago. I had several glasses of the Syrah and was excited to go back the next day and pick up a bottle of that and the rosé that was so popular at the rosé tasting this summer. While browsing through my collection, I really wanted to open a nice bottle of wine and as soon as my eyes landed on the Syrah, I knew what I was grabbing. The wine had a lovely dark berry flavor with hints of oak and smoke. It was the perfect way to celebrate post race and was very popular at the party as well.
Price: Not listed but I believe it was in the $35 range
Las Rocas 2012 Rosé
I knew my Sunday would be spent relaxing my legs after all of that running. I spent most of the day at a bottomless mimosa brunch and in the evening, I decided to continue my relaxation with a bottle of Las Rocas Rosé that I'd had chilling.
The super light cranberry, lemon, and raspberry notes were a great end to my weekend. For an inexpensive Rosé, this wine was dry and had a great, light flavor. It is definitely something I would buy again.
Price: $10
And with that… Happy Halloween everyone! Is there a particularly frightening wine you plan on enjoying tonight?
By Nikki Lincoln
The last few weeks of wine fun have been kind of a blur. With my WSET studies, a lot of my wine tasting was in a more formal set up rather than the one offs that I prefer for this series so I realized that even though I skipped a few weeks, I still had about the same amount to write about. It was an exciting and delicious month of wine drinking though and I'm excited to share some of that with all of you.
Two Sheperds 2011 Pastoral Blanc 375 mL
As most of you know, William also makes wine under the
Two Shepherds
label and for some of the bigger events, I help him pour. At his summer release party, I was really excited that he had bottled some 375 mL bottles and made sure to bring a couple home. He advised to not hold onto it too long so when I was looking to only have a couple of glasses of wine on a warm afternoon, I knew exactly what to open. The
2011 Pastoral Blanc
wine is very refreshing with apple, pear, and white peach on the nose. The palate also exhibits the apple with some citrus as well. It is very acidic and was exactly what I needed to quench my thirst on an unusually warm city day. The small bottle also made me not feel so guilty about finishing it all in one go either…
Price: $24 for 750 mL
I first tried the
Townley 2010 La Encantada Pinot Noi
r at the Vinify tasting event back in June. I went into the event not intending to buy a lot of wine – only the really special ones. I left with about a dozen bottles, but that's a story for another day. The important thing now is that the Townley 2010 La Encantada Pinot Noir was one of them. My intention had been to only try the Pinot that winemaker, Randal, was pouring. I liked it so much that I needed to try his Chardonnay and Cabernet (appropriately named the Shizzle) as well. I left with a bottle of each.
As with all of my pinots, I saved it for a visit from my friend Natalie who loves them. We love to catch up every couple of weeks over a bottle of Pinot Noir, some nice food, and lots of fun stories. It had been a few weeks since I'd had her over and knew I wanted to pick a really special bottle so I grabbed this one. It didn't dissapoint and we both loved the fruit forward flavors and earthy tones.
I'm also a fan of fun labels and Townley delivers on this front as well. Each label features the skyline of a different city or town. It's fun to try to figure them all out but be careful, some are very tricky.
Price: $48
One of the nights, I was looking in the mood for a big, bold red and decided to grab this
Imagery Cab Franc
from the collection. The wine very much delivered on bold flavor with intense black fruit and leather. I was hoping the wine would soften a little bit overnight but it still brought the same intensity. I would advise holding onto it a few more years or decanting if you have one of these.
Price: $44 for the 2010, older vintages not available directly
2009 Viandante del Cielo Pinot Noir Skywalker Ranch
The night before the WSET exam, the boyfriend decided he wanted to surprise me with a treat to help me relax before my test so he tracked down a bottle of Pinot Noir from
Skywalker Ranch
that he had told me about on our first date. He admitted that he'd been looking for it since then since he thought it was a great way to combine my geekiness with my love of wine. I decided I just wanted to relax and enjoy it so I didn't take any detailed notes on the wine, but I did love the fact that for once, the night before a test, I didn't feel bad about enjoying some Vino. I do know that I really liked the bottle and (knowing that he reads this) am really looking forward to trying moreSkywalker wines…
Price: $35 for the 2010 vintage, 2009 is no longer available directly
Idlewild
is one of a handful of winemakers that I met through William and have kind of a wine crush on. I was really happy to pick up a few bottles of ro
sé from their first release because I loved what I got to try at the Rhone Rangers Ros
é tasting
. I think a great rosé is perfect for a warm day in the park. When I saw that Sunday was going to be a hot day and I had a friend visiting from out of town – I knew exactly what to do. I grabbed my
Vin Gris
and a blanket and we met in Dolores Park for a beautiful afternoon of sunshine and great wine.
I really love sharing rosé with friends. They often don't understand why I love them so much because when they think of rosé they think of inexpensive, sweet, pink wine from the supermarket. I love showing them how much more it can be and without fail, my friend said "Wow, I love this rosé. It's not sweet or anything and has so much flavor!" Exactly.
Price: $22
Turkovich Family Wines 2011 Grenache
By the afternoon, I was ready to get home and relax a little bit. I decided to treat myself to a bottle of
Turkovich 2011 Grenache
I'd picked up a few months earlier and settle in with the 49er game on and a wine themed crossword puzzle. Unfortunately, the game and the crossword didn't turn out very well for me but the wine was fantastic and almost made the rest of that better (almost.. I really like football and really dislike the Seahawks so that still stings…). The wine's light body made it a great pick for the warm San Francisco afternoon and the fruit forward  red berry flavor was balanced with the pepper from the bit of Tempranillo that was blended with the wine.
Price: $24
Alamos 2011 Mendoza Selección Malbec
The following Sunday, I decided I wanted to have a relaxing night. With no roommate or boyfriend around I decided to relax with a bottle of wine and some Assassin's Creed. I was curious about one of the wines I had received as sample so I decided to open the
Alamos 2011 Malbec
. I've always been a big fan of Malbec but as my palate has gotten more refined, I've been much pickier with them.  The Alamos Malbec passed the test though. The wine was very smooth and not overly tannic as I was worried it might be. The tasting notes said that it had been a cool season and it's reflected in the wine. The nose had blackberry and earth tones which carried through on the palate in addition to oak and stone flavors. I definitely would like to pick up some more of this wine for some of my Malbec loving friends.
Price: $20
All in all, the month was filled with some wonderful wines and the reviews practically wrote themselves. I'm also happy that I have other varietals on hand from each of those winemakers (except Skywalker…) and you'll be seeing more about them in future reviews.
The members of the North Coast Chapter of the Rhone Rangers are riding into Healdsburg Friday Sept 20th in celebration of International #GrenacheDay, as events all over the world are being held to recognize this wonderful grape variety, now becoming very popular in the US.
Join us to taste Rhone wines made from Grenache no prescription online pharmacy Noir, Grenache Blanc, Grenache based blends, and Grenache Rosé from 11 wineries.
The event is from 3-7 p.m. at the Stark Tasting room in downtown Healdsburg, one block off the square.
NOTE! This event will be small, intimate, with limited space. Tickets WILL sell out based on the last two years and tickets at the door will be subject to capacity and not guaranteed.
Purchase tickets here: https://grenacheday2013.eventbrite.com/
Taste Through Grenache wines, Red, White, Blends & Rosé

This is your chance to taste wines from a wide range of wineries, from veteran icons to new and emerging wineries that make small productions and 100 case lots.
Wineries include: Anaba, Donelan Family Wines, Frick Winery, Mounts Family Winery, Quivira, Stark Wines, Steele Wines, Skylark Wine Company, Two Shepherds,  AND special guests from the Sierra Foothills Baiocchi Wines (one of the winners of the 2010 tasting) and SF Chronicle touted Skinner Vineyards.
Taste multiple wines from 11 producers for less than price of one tasting room fee, $15 in advance. ($20 at the door, IF available.)
Have Fun, Compare, & Vote For Your Favorite
Similar to our smash hit Grenache Day, Rosé, and Napa tastings – attendees get a clipboard of information with detailed notes on each wine, and walk around to interact with each winery.
Attendees will have a chance to vote for their favorite wines. Help pick the top wine of the day!
Celebrate Anywhere & Look For These Global Events
Can't join us in Healdsburg? #GrenacheDay is an International and virtual event. Open your favorite bottle of Grenache and share it virtually on Twitter with hashtag #GrenacheDay.  Also, look on the Grenache Symposium website for an event or tasting near you. You can also find daily updates on their Facebook page.
Participating Wineries Include:
Anaba
Donelan Family Wines
Frick Winery
Mounts Family Winery
Quivira
Stark Wines
Steele Wines
Skylark Wine Company
Two Shepherds
Baiocchi Wines
Skinner Vineyards.
Many Thanks to Our Host  – Stark Wines, and Sponsor, The Wine Road.
By Nikki Lincoln
One of the things that William highly encouraged when asking me to join this blog, was for me to work on getting a couple of WSET awards. I had thought about taking Sommelier classes for some time so I decided to look into it. I was happy to learn that the Wine and Spirits Education Trust is more of a scholarly pursuit of wine and is fitting for someone who wants to write about, review, or simple know more about wine. I realized this was the ideal path for me and soon signed up.
I was so excited when my books came and quickly started reading through them so I would be knowledgeable in time for my class. The main textbook was divided in a way that made the subject matter very approachable. It started with basic, broad wine education and then later chapters went into more details about specific varietals and regions. This approach gave a good foundation before delving into the nitty gritty and gave a great foundation before heading into the classroom portion of the program.
When the day came, I have to admit, I was a little nervous. I love wine tasting and I've had so much fun writing articles for this blog but I've often second guessed whether I'm tasting the right notes or not and I was worried about having to share my opinions in front of a class full of people and a master taster.Anyone who's met me may find this hard to believe, but I get really nervous about public speaking and usually have to practice what I'm going to say in my head so I don't mess it up when I open my mouth. Knowing that we'd be going around the room sharing our tasting notes about the various wines we'd be trying made my heart beat so quickly. What if my turn left me having to describe a wine that I couldn't pick out notes on? What if my nose was off? What's the difference between gold and lemon colors? I decided I just had to go for it so when we got a wine that I felt comfortable with, I raised my hand to volunteer my notes… and the teacher said
buy clomid without a prescription
I nailed it. 
The rest of the weekend in class went that way. By the end, she was looking in my direction when there were no other volunteers. The experience was really great for my confidence. I love wine and writing and it felt so good to have my skill level in this field validated.
The weeks since have been spent studying for the test (which was last weekend). Although this level didn't include any blind tastings, I made sure to taste a lot of wine as part of my preparation and I can't wait to share those notes. I also started keeping track of wines that I wasn't as familiar with so a trip to
K&L
may be in order soon so that I can remedy the situation. I also kept track of the wines I really loved and I'm looking to get those as well. The whole experience was just incredibly educational and one of the most enjoyable classroom settings I've experienced. Hopefully, I did well enough to pass the exam because I'm looking forward to taking the Level 3 course next year.
The members of the North Coast Chapter of the Rhone Rangers are joining together to offer wine aficionados a chance to taste Rhone wines from 15 wineries.
The event is from 3-7 p.m. at the Napa Valley Museum in Yountville.
Taste Through Rhone wines, Red, White, & Rosé

This is your chance to taste over 45 wines from a 15 Rhone producers, from veteran icons to new and emerging wineries that make very small productions and 100 case lots.
Wineries include: Anaba, Maclaren, Cornerstone, Two Shepherds, Meyer Family Vineyards, Ridge Vineyards, Kale, Kieran Robinson, Wesley Ashely, Carica, Euclid, Truchard Vineyards, Petrichor, Donelan Family Wines and Campovida.
Taste multiple wines from 15 producers for less than the price of most Napa tasting rooms, $20 in advance. ($25 at the door.) Less than the cost of a single tasting in most Napa tasting rooms!
Tickets here: https://napa-rhone.eventbrite.com/
Please note: If you are a qualified member of the Trade (wine buyer for restaurant, retail) or Media (actively publishing writer or blog.) there is a separate tasting available, please email northcoast@rhonerangers.com.
Enjoy Art, Cheese, Wine & More
Enjoy art on display from the Napa Valley Museum, sample cheese from Oxbow.  New! Truffles to taste and on sale from Bert's Desserts, very popular at other events!
Have a Date With The Devil
The tasting will be held in the Museum's main gallery where visitors will be surrounded by Date with the Devil, a juried exhibition
of new work by 19 regional artists based on the legend of Faust, the man who sold his soul to the Devil in exchange for riches, power, youth and wisdom.
Date with the Devil reminds us that who we are is ultimately defined by the choices we make. Also on display are 26 devil-inspired prints by late Calistoga artist Earl Thollander. The History Gallery on the first floor will also be open free of charge. All galleries are free of charge.
Have Fun, Compare, & Vote For Your Favorite
Similar to their smash hit Grenache Day and Rosé tastings – attendees get a clipboard of information with detailed notes on each wine, and walk around to interact with each winery.
Attendees will have a chance to vote for their favorite wines. Help pick the top wine of the day!
Participating Wineries Include:

Maclaren
Cornerstone
Two Shepherds
Meyer Family Vineyards
Ridge Vineyards
Kale Wines
Kieran Robinson
Wesley Ashely
Carica Wines
Euclid
Truchard Vineyards
Petrichor
Campovida
Anaba
Donelan Family Wines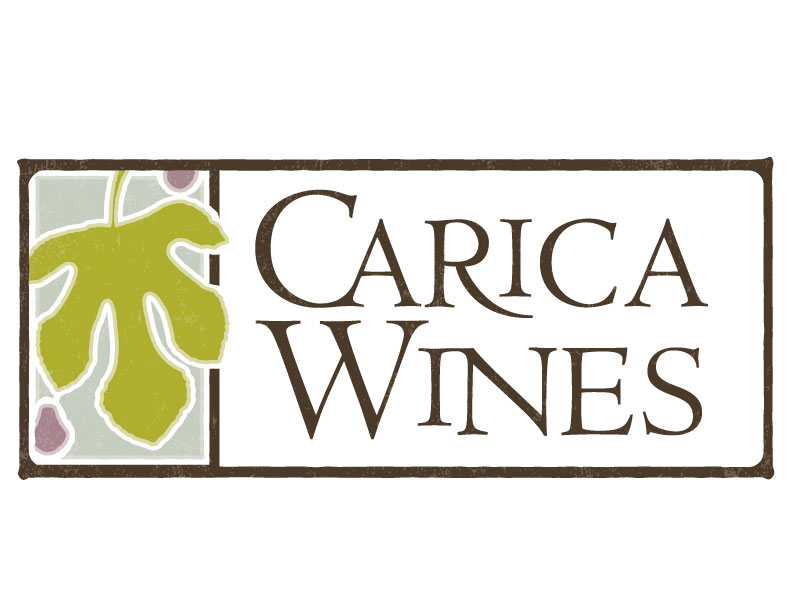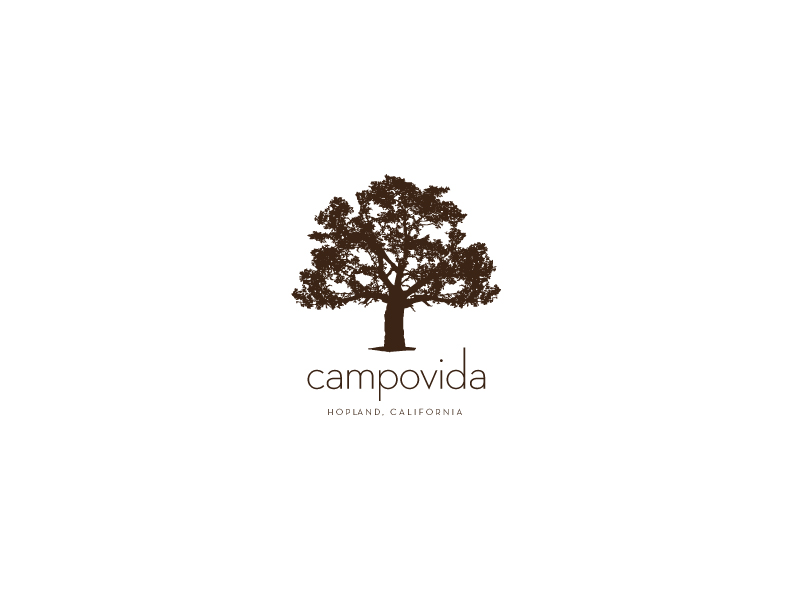 By Nikki Lincoln
After a few weeks of traveling and then starting my new job, I feel like I'm finally getting settled into everything and ready to get back to my regularly scheduled blog posts. I'm pulling together several event write ups and things but in the meantime, I'm still working my way through the home collection as well and thought the best way for me to jump back into my regular writing was to resume my "What I Drank Last Week" series.
Last week was the perfect week to get back to a more mellow routine – after a very fun Outside Lands that resulted in me losing my wallet, I was very eager to stay in and open up a few bottles at home.
2011 Beringer White Merlot
One of the major things I wanted to do after my career change was to re-establish a gym schedule. As some of you may know, I've been a member of a climbing gym for over four years now but I fall in and out of actually being a regular attendee. With a lot of friends getting passes to my gym and climbing gear, I knew a good way to get back into my own workout routine would be to plan to climb with a friend once a week. After a great climb, my friend invited me to her place for dinner and told me to pick out a bottle of wine. She was making a turkey meatloaf with sweet potatoes and a side of bacon brussel sprouts so I knew that the meal had a lot of flexibility in terms of pairing. I decided though, with the white meat base of the dish and the fact that we'd just had an amazing work out, a white wine seemed like it would be a refreshing touch to our meal. However, I found out the only thing she had chilled was a White Merlot from Beringer. My ears perked up at this – as a big Rosé fan, I was interested in trying one with a Merlot base.
The wine itself was very fruity on the nose with  a raspberry candy element to it and the notes carried through to the palate. The wine was a very fun wine to enjoy and would have worked really well with a spicier dinner. I also thought this wine would be a good one to bring to a party. At a low price point and with a tasty but not overly complicated flavor, the wine would be suitable to a variety of guests and very buy cheap propecia fun to bring to a backyard BBQ.
Price: $7
Third Thursdays
The next night, I was trying to find something to do, but didn't want to drink a lot or spend any money since I was still pretty upset about losing my wallet. I figured the best remedy for this would be to see what was on the day's schedule of inexpensive events on one of my favorite San Francisco living websites, Funcheap SF. I noticed that there was an event at the SF Design Center which had music, wine, and the opportunity to look at the different contemporary designs. On top of all of that, it was a short walk from my apartment and seemed like a great way for me to spend my evening.
But this is about wine after all so I would be amiss to not mention tasting the Valeria Vino Blanco from Petronius. The wine is an equal blend of Sauvignon Blanc, Muscat, Chardonnay, Riesling. I found the blend to be extremely balanced with the differences in the four varieties coming together to make an excellent wine where no one wine was overpowering the flavor. I love seeing blends when I'm out tasting because it really is the wine maker's time to shine and it makes me happy when they absolute nail it and produce a great wine, especially at such an affordable price point.
Price: $12.99
Hotel Biron
By Saturday, I was finally ready to hit the town (gently) again and was excited when I was invited to head to Smuggler's Cove for some fancy rum drinks. However, after a misunderstanding with the bouncer over the line into the bar, I decided to take my business elsewhere and opted to have a mellow night practicing my tasting notes at Hotel Biron, an excellent wine bar in Hayes Valley that shows a wide variety of interesting wines. Earlier that day, I had attended my first WSET course and after a day of learning about proper tasting notes and descriptors, I thought it would be fun to cozy up with a book, try a few unique wines and brush up on my tasting notes.
With my new found knowledge, I thought it would be interesting to revisit a wine that has continued to pique my interest and see if I could find better terms to describe what I was tasting. This, of course, would be the Forlorn Hope Trousseau Gris. With its cloudy, medium orange color, the wine is sure to catch your eye by its unique appearance alone. The wine had beautiful, dry, acidity and seemed almost savory to me. I love this wine as a stand alone as the flavor is so unique, it's fun to revisit the glass and pick out new notes without any food tainting the palate.
I also decided to get a glass of the Kivel Stadt "Twice Removed" Mouvedre Rosé which was a lovely salmon color with a strawberry nose. The wine had a bright acidity with some citrus notes as well as green apple and strawberry on the palate as well. I love Rosé and I'm always happy to find a good, dry one and the "Twice Removed" really delivered on this front. Looking on their website, it seems as though this winemaker has a lot of interesting Rhone varieties and I am definitely going to try to taste more of their offerings.
Forlorn Hope, King Andrews Vineyard, Suisun Valley, Trousseau Gris $13/glass
Kivel Stadt, "Twice Removed." Loevitt Vineyard, Mourvedre Rosé $12/glass
I also ordered a couple of cheese plates and while I didn't have the sense to take notes on those, both were delicious. In fact, one was a creamy blue goat cheese that I absolutely adored. Having soft cheeses, blue cheeses, and goat cheeses among the cheese types that I purchase most often, it was really amazing to see all three elements incorporated in one. I will definitely have to keep my eyes peeled to find in it stores because it would make an excellent addition to any cheese plate.
All in all, the decision to cut my losses and take my business to Hotel Biron was a good one. Spending my Saturday night taking it easy and doing the things that I love – reading and enjoying wine while making small talk with the bartender and other patrons – was a great mellow change and something I hope to do much more often.
Sadly, my week ended with my car getting broken into. It seems my luck with my possessions has not been great so I think I'm going to continue slowing down and just enjoying wine at home. The collection at Lincoln manor will give me plenty to write about and I definitely plan on using it to study up for my WSET exam in a few weeks. All of that should give me more than enough fodder to continue bringing you new posts. In short, aside from the universe not wanting me to have nice things, everything is going really well and I'm excited to keep writing!